I made a batch of apple pie scented play dough today. It's been quite while since I last made homemade play dough. I just used our regular recipe and added a lot of red food coloring and apple pie spice (cinnamon, nutmeg, and allspice).
Our basket has rolling pins, fall themed cookie cutters, an empty apple pie spice container, some mini pie tins, some apple stems (pieces of twigs) and a card with the word "apple" written on it.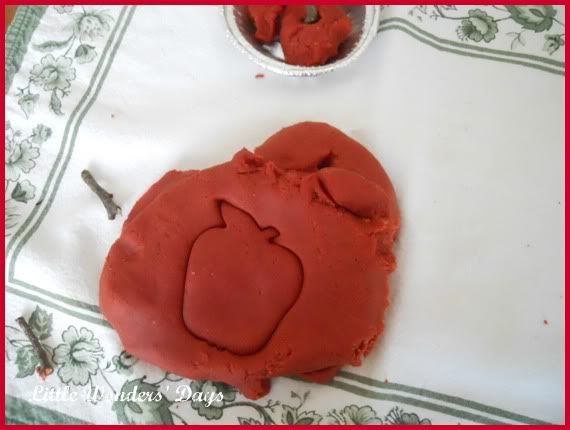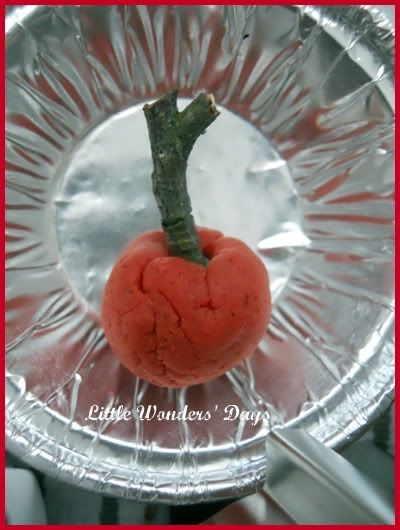 I saw the idea of adding apple stems at My Montessori Journey and thought is was really cute. They also added little leaves to them.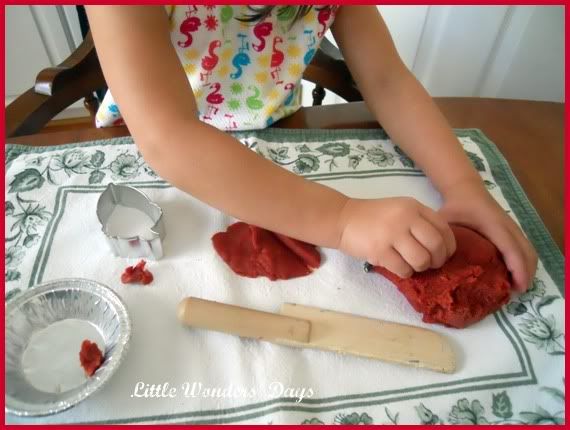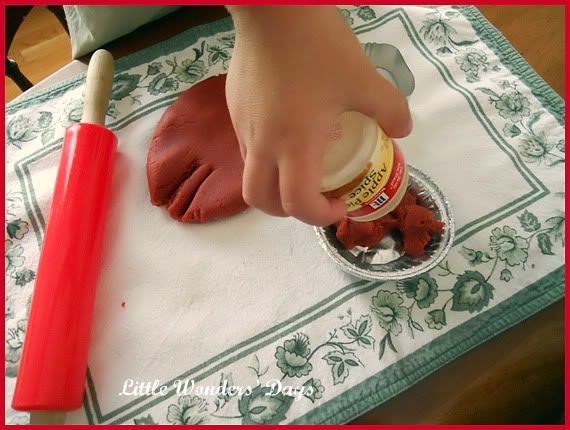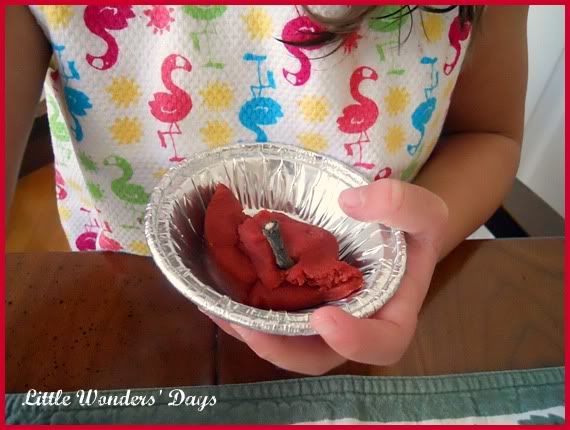 Our go along book for our activity was Clifford "Picking Apples and Pumpkins". In this book, Clifford goes on the class field trip to a farm. He saves the day when the tractor breaks down by pulling the wagon of children to the apple orchard and pumpkin field. The kids enjoyed it, but do you want to know what they argued about in the basket? Who got to hold the card with the word "apple" on it! Who knew.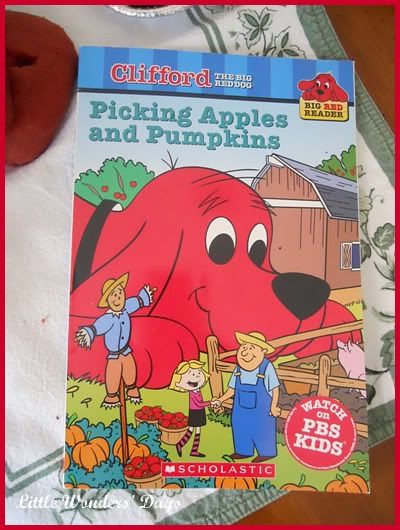 We did a bunch of fun apple themed activities last fall. If you're interested, just search under the label "Apple Theme" to find them. We'll be doing more activities with apples this year, but adding more depth to our lessons.