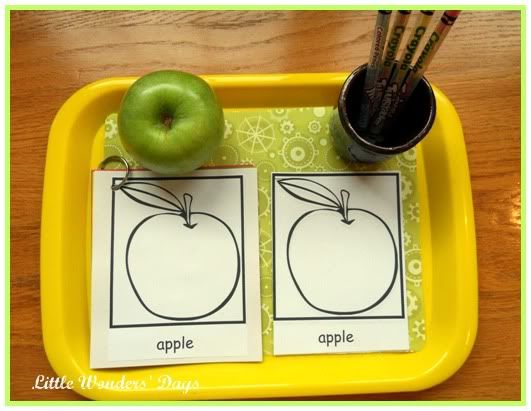 Using WP Clipart, I made this apple labeling book, an inspired Montessori activity, for Juiciness and Sassyfras. I added a real apple to the tray for them to explore as we "read" the book.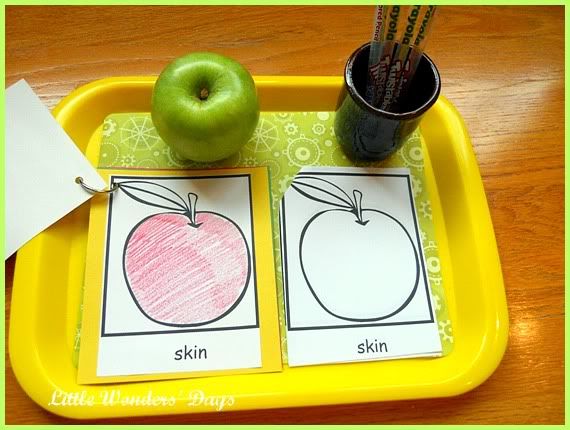 The book on the left is one that I completed as the example and the ones on the right are for them to complete. They are supposed to color just the named apple part on each page.
I did two different books, one for the labeling the outside of the apple and another for the inside of the apple.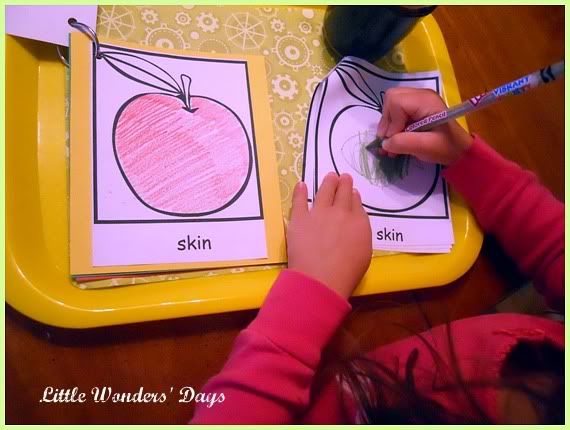 Sassyfras, in true Sassyfras fashion, decided to make a green apple instead of a red one like the example. You go girl. I hadn't planned on Little J doing a book since he already knows the parts of an apple (and he did something similar to when he was in preschool), but he asked to do one too.
You're welcome to download these books here.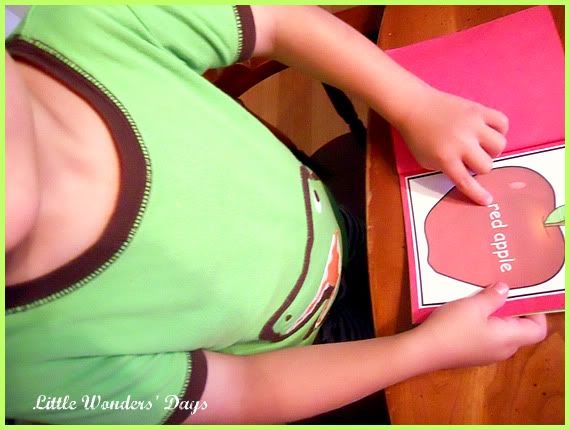 I also made a simple apple book for them to "read" with me that labels the apple color. Juiciness loves, and I mean loves, that he can "read" his book to me. You're welcome to download this book here.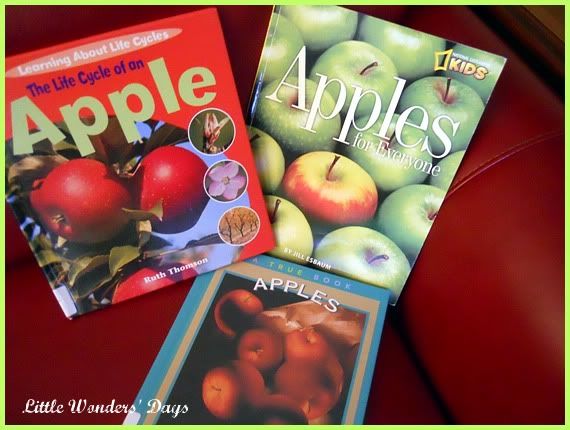 Little J will be studying life cycles in science this fall, so I picked up a few books at the library about apple tree life cycles and printed these cards from Montessori for Everyone for him to cut out and paste in correct order.
The Life Cycle of an Apple by Ruth Thomson
(good for preschool and elementary age)
Apples for Everyone by Jill Esbaum
(good for preschool and young child)
Apples a True Book by Elaine Landau

(good for elementary age)
For our Friday Fun this afternoon, we'll be going to the apple orchard! I can't wait, we have so much fun there and the weather turned cool today.