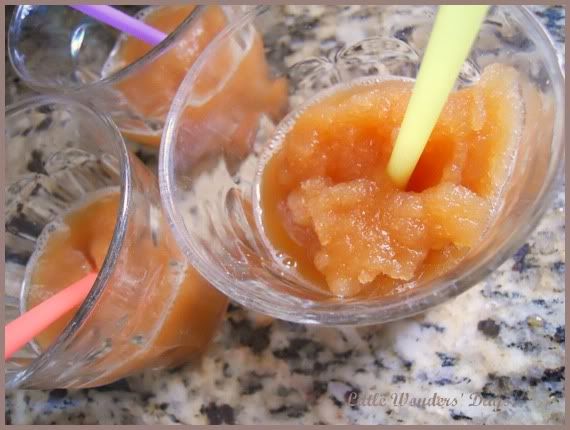 The orchard we picked apples at had apple cider slushies. The kids really liked them, so we made some for an after school snack today.
To make them, simply pour some apple cider into a shallow baking dish. Put it in the freezer for about 30 minutes and then start stirring the mix about every 10 minutes and returning to the freezer until it's a slushie consistancy.
Or, you can do like I did and freeze it completely because you forgot about it. I put it in the microwave for about 20 seconds to loosen the frozen cider and then pureed it in the blender with a little more apple cider.