We pulled, "Make milkshakes" from our summer bucket this morning! Now, you can have milkshakes, or you can have a milkshake party! It doesn't take much to go from delicious to fabulous, delicious, and FUN!
I love these napkins. I found them at Target and couldn't wait for a reason to use them.
I decided to put everything together on a tray and take it all out on the deck, including the blender. I figured any sticky mess could be hosed down easier!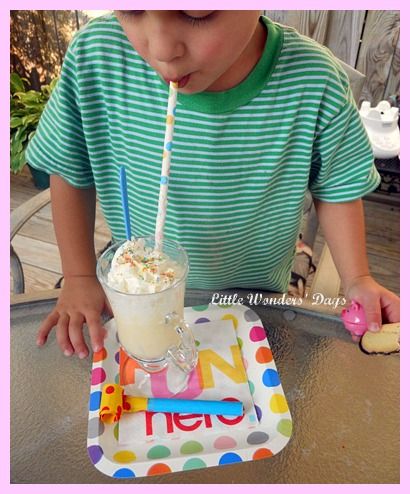 I had three cute little faces gathered around the blender and me eagerly waiting for the treat. The "hooty horns" (as my kids call them) were left over from Little J's birthday. Supposedly, you can never have too many :)
We made vanilla malts with whip cream and rainbow sprinkles.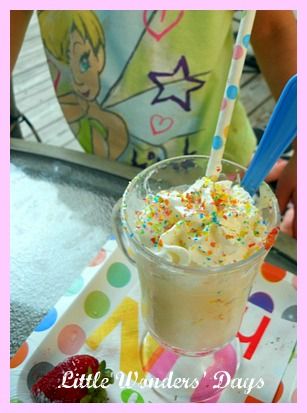 We definately do

fun

here!
Linking to:
Tatertots and Jello
,
Play Academy
,
Fingerprints on the Fridge
,
Once Upon a Weekend
,
Design Dazzle
,
For the Kids Friday
,
Weekend Bloggy Reading
,
Be Different Act Normal
,
Making Monday Marvelous
,
Made By You Monday
, Link and Learn,
Frogs Snails and Puppy Dog Tails
,
Running with Glitter
,
Eye Candy
,
Bear Rabit Bear
,
Fireflies and Jellybeans