We made sun prints yesterday using some puzzle pieces and construction paper. The kids put them together in the morning and set them in the sun for the day.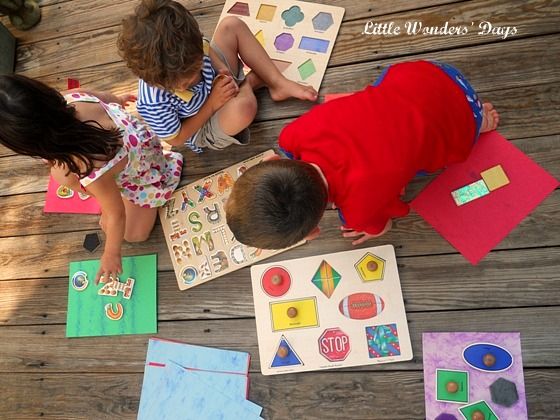 Making sun prints was one of our summer bucket list items and I found this fun idea at Quirky Momma and recently saw it here at Toddler Approved.
When they removed the puzzle pieces they found this surprise! The red and orange papers worked best, btw.
Linking to:
Kids Get Crafty at Red Ted Art