Today we played dress up and made silly faces for the camera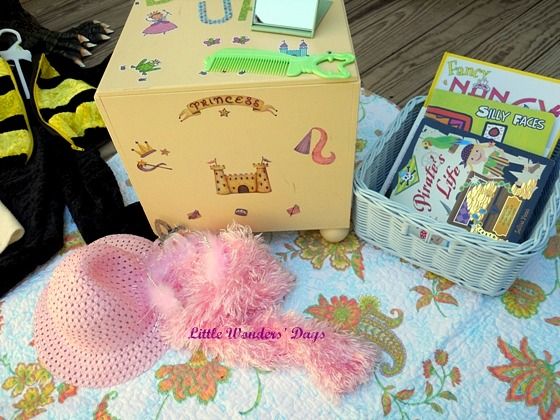 Sassyfras has a little dress up box that has the usual hats, gloves, glasses, jewelry, etc and I set it on our deck along with a basket of books with characters "in dress up or pretend play". They loved looking at themselves in the mirror!
One of the advantages of being the youngest set of cousins is hand-me-downs. In this case, a pile of old Halloween costumes and dress up props. The costumes are generally not out for normal play, so this was extra special.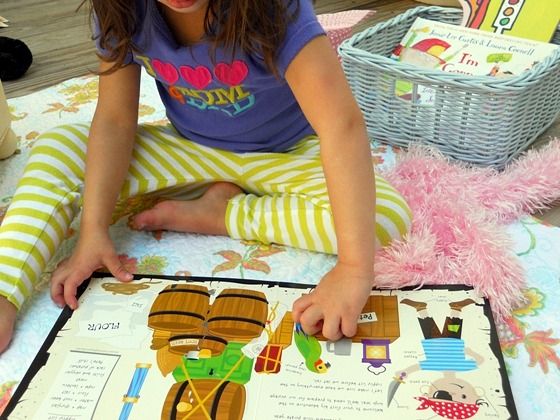 Juiciness immediately put on the Spiderman costume
and then added various props to play. He told us, "I'm scary, grrrr" when he had on the claw hands and feet.
Shhh, don't tell anyone, but he has on a pink tiara (backward to boot).
It seems that everyone's favorite prop was the hands and feet to the swamp monster costume. I picked it up last Halloween on clearance when Little J wanted to be a dragon this coming year (he had just finished reading the How to Train Your Dragon series). I planned on using the pieces to create a dragon...seems the plan has changed a bit ;)