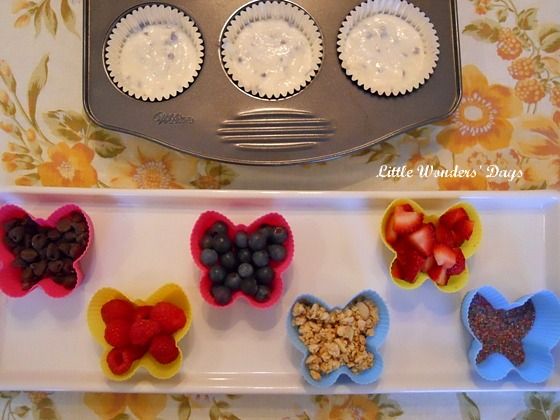 Muffin topping bar:
Chocolate chips, raspberries, blueberries, granola, strawberries, rainbow sprinkles
Sassyfras
picked chocolate chips, strawberries, and sprinkles.
Call me crazy, but I actually used our muffin tins for making...yes muffins! I whipped up a quick batch of blueberry muffin mix and then made a quick topping bar for the kids to top their own muffin with before I baked them.
Juiciness picked chocolate chips, blueberries, and sprinkles.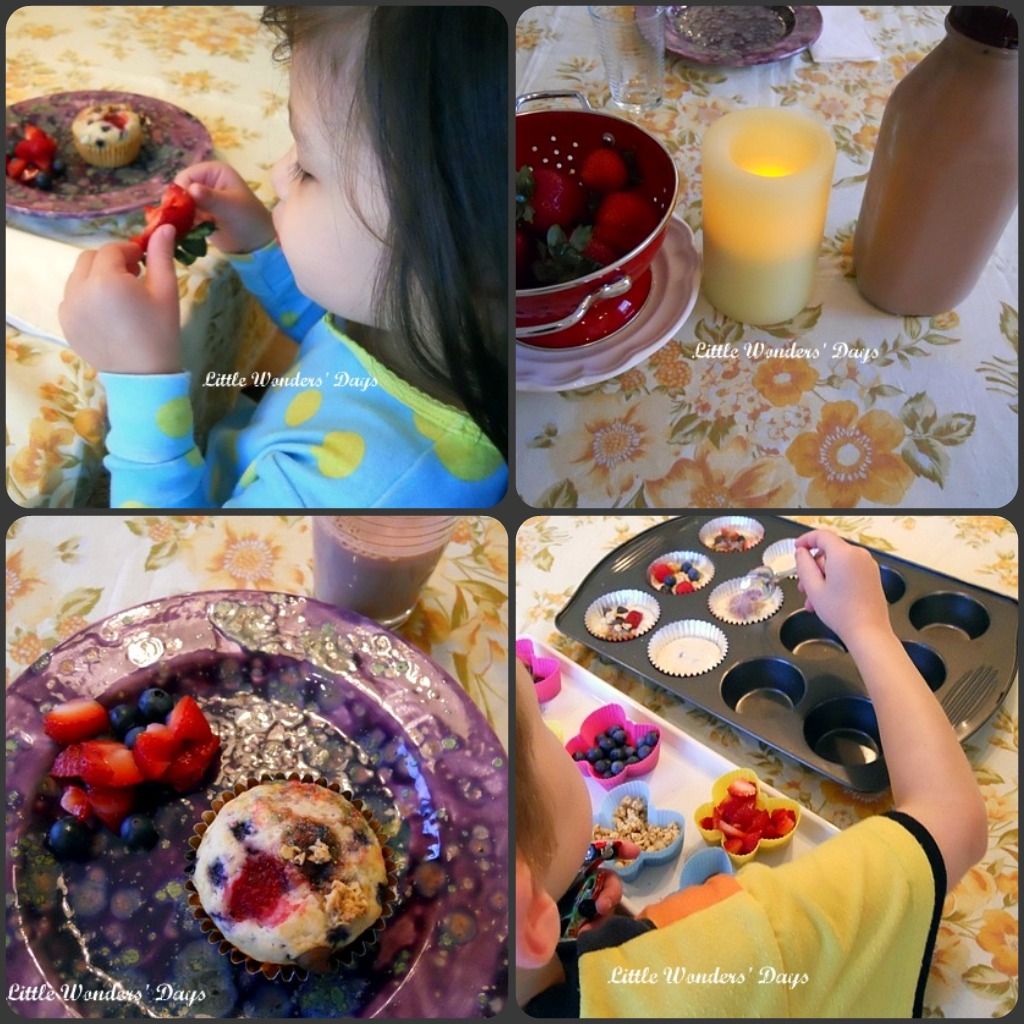 The toppings really made these muffins extra special and delicious. I think we'll do this more often. Oh, I picked granola, blueberries, and raspberries and Little J picked sprinkles and raspberries.
Linking to
Muffin Tin Monday