"Make specialty brownies" was our summer bucket list pull today. Which basically means, make homemade brownies and not ones from a box.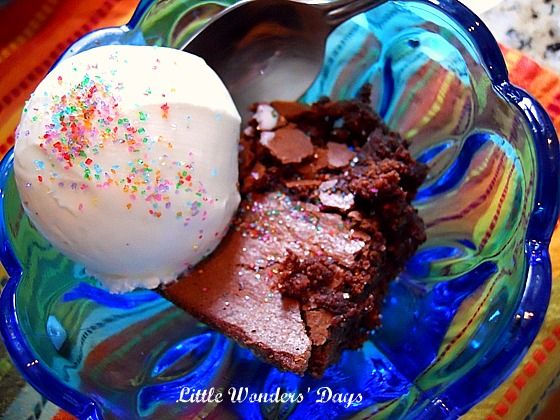 Back in my days before kids, that I vaguely remember, I enjoyed reading Gourmet magazine and actually trying to make some of those recipes. I recycled most of the issues, but kept a few of my favorites. The issue from December 1996 had a large article devoted to some amazing brownie recipes. You can find the recipe for the brownies we made today here.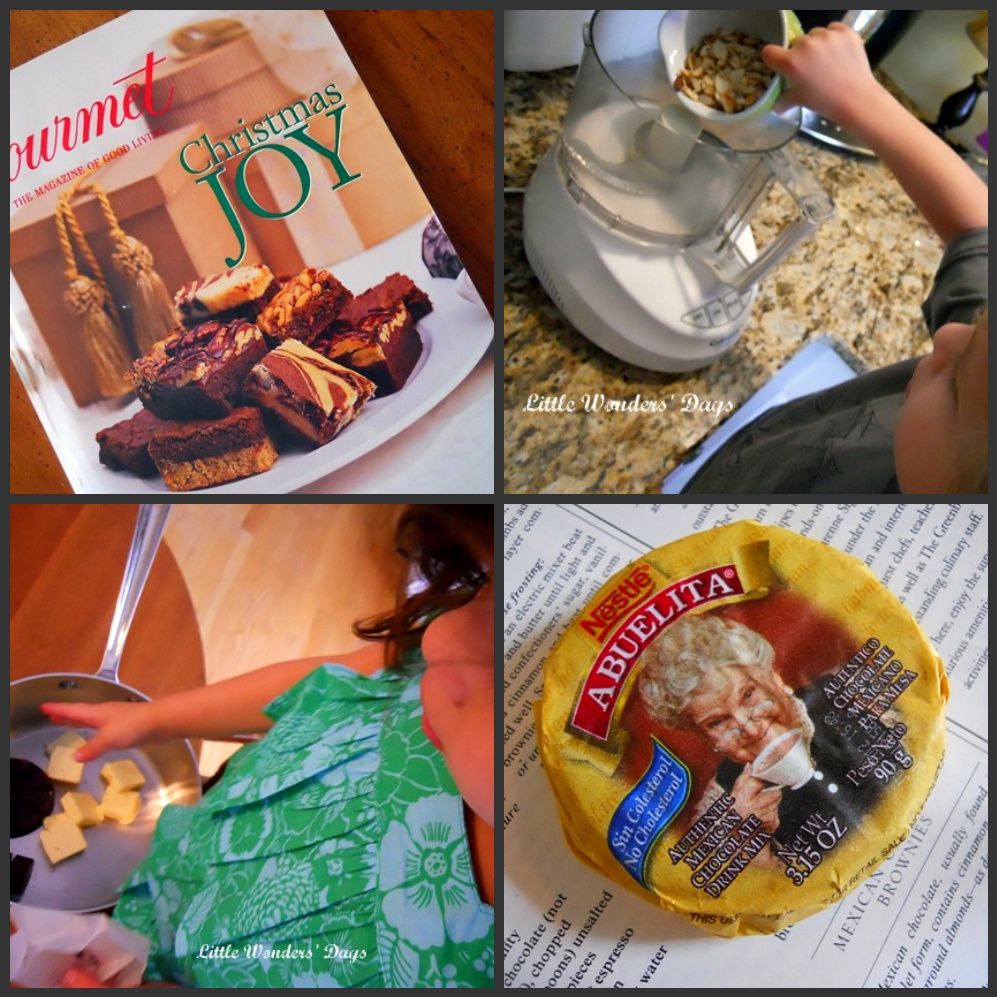 Juiciness helped me add the almonds and sugar to the food processor and Sassyfras helped unwrap the chocolates...she tried to eat them too!
Little J helped me look through the recipes to see what sounded good and what we could make without going to the grocery. Mexican chocolate brownies popped out at us. We had plenty chocolate left over from our Mexican chocolate ice cream, so these were perfect.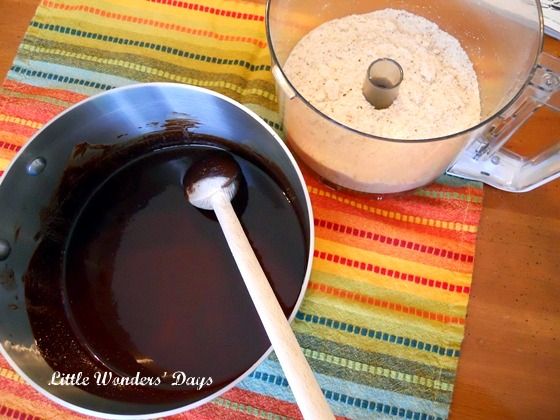 We followed the recipe with the exception of exchanging 6oz of bittersweet chocolate for Mexican chocolate and I decreased the sugar from 1 cup to 3/4 cup. Then I added back 1 oz of bittersweet chocolate (can you really have too much chocolate?...please don't tell me you said yes.)
The kids really enjoy helping in the kitchen and have gotten good at pouring, stirring, and following directions. Cooking has also helped teach Little J how to work with fractions. I ask him things like, "We need a half cup of sugar, if we wanted a whole cup, how many halves would we need? Or, is a half cup more than a fourth of a cup? Let's see."
Sassyfras requested some "colorful sprinkles" be added. I wish I felt comfortable showing their faces on this blog because they were so cute enjoying these brownies for dessert. Little J and Sassyfras sat in the same seat and all three of them were talking, laughing, and enjoying them so much.
The texture of the brownies were wonderful
and if you like Mexican chocolate, which I do, they were delicious.
Linking to:
Fireflies and Jellybeans