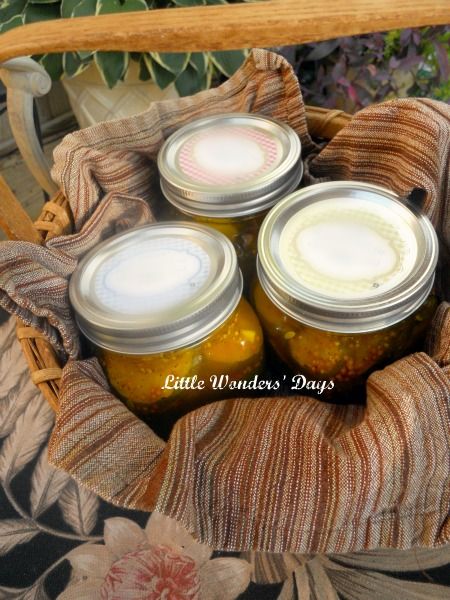 My mother in law made homemade bread and butter pickles earlier this summer and shared this recipe with me. I knew we had to try it, they were delicious and the recipe was very easy! They are refrigerator pickles, so there is no canning involved.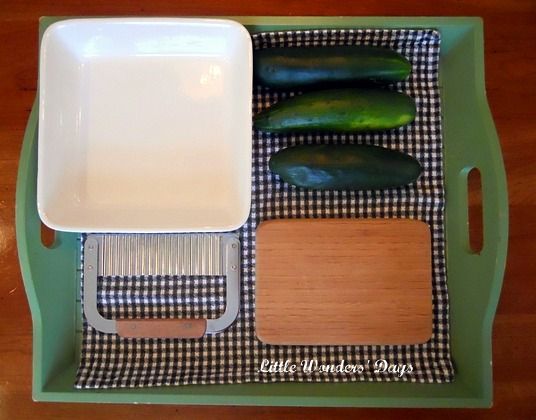 We tried to find pickling cucumbers at the farmers market, but just found your every day ones (they were just fine though). Each of the kids cut one cucumber with a crinkle cutter.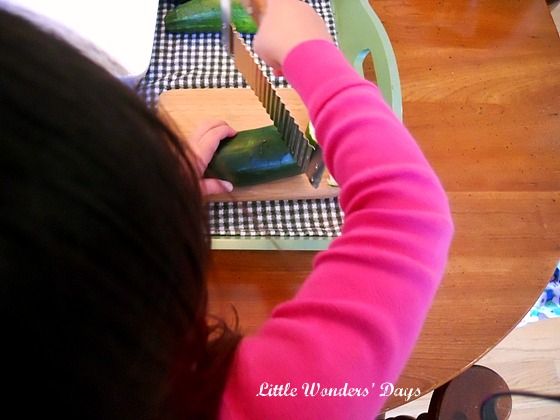 They often use the crinkle cutter when helping with snack prep. Cucumbers, carrots, celery, bananas, and even apples are good to prepare with this tool.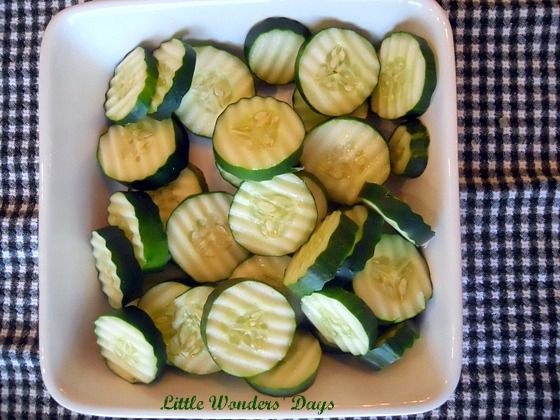 Ingredients
Cucumbers washed and sliced
2 cups apple cider vinegar
1 cup sugar
4 tsp mustard seed
Place all ingredients in a pot and bring to a boil—lower heat and simmer 5 min, stirring occasionally. If you cook too long, they get too soft. Remove from heat and store in the refrigerator.
My kids love to help cook. They share responsibilities according to their abilities independently or try new skills with some help. Little J reads the recipes and helps direct. He also is responsible for figuring out amounts and what utensils to use.
And yes, they are so excited to be right up in the action that they are sitting on the kitchen table!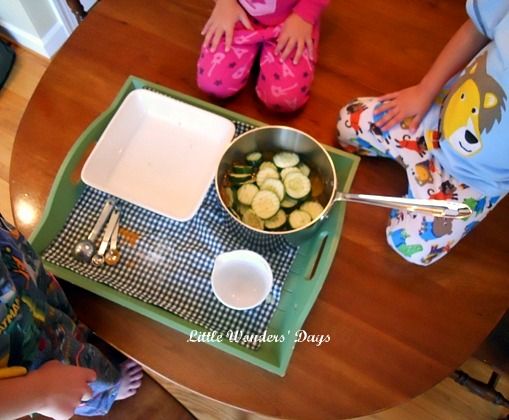 Sassyfras and Juiciness are still working on scooping and pouring neatly, but do a great job for the most part. There are several Montessori sites that show the progression of these practical life skills and I have found them helpful in teaching the kids.
Montessori Mom
and
Living Montessori Now
are a couple of great sites.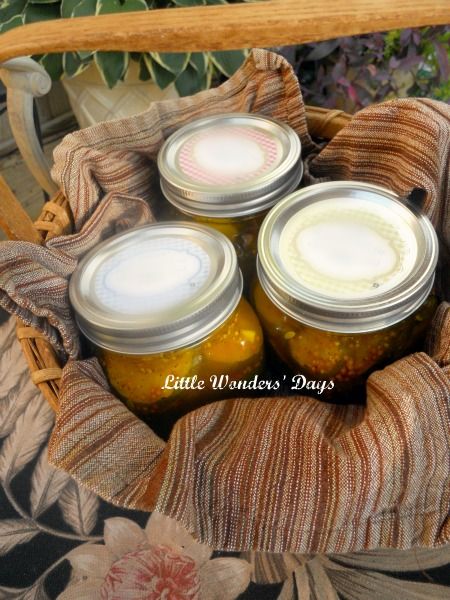 I found these cute jar toppers at Tip Junkie and added "Pickles, made with love by ..." Once we finished cleaning up, we headed over to Grammy and Pop's to drop off some of our delicious pickles. The kids were so happy and proud to present their work.