We pulled "Go for BBQ" from The Grimes Life
summer bucket list
yesterday. The Grimes Life actually had take a BBQ road trip, boy does that sound fun! We went for take out instead, mostly because eating dinner out with my bunch ranks right in there with going to the dentist! They're great to eat breakfast and lunch with, but dinner, ugh.
In my neck of the woods our BBQ is vinegar base. In general, you can either eat it as "pulled pork" or as a sandwich. I prefer a sandwich. A hamburger bun is the bread and you top the sandwich with a sweet coleslaw.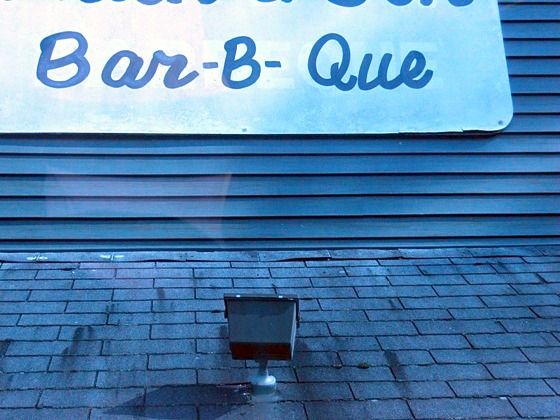 Here are a few "southernisms" that have been known to come out of my mouth...
y'all...you all
all y'all...you all with emphasis
fixin...getting ready to do something
carry...to drive someone somewhere
"The" proceeds words like Target, Walmart
...so you get something like this
"Y'all get in the car. I'm fixin to carry you to The Target."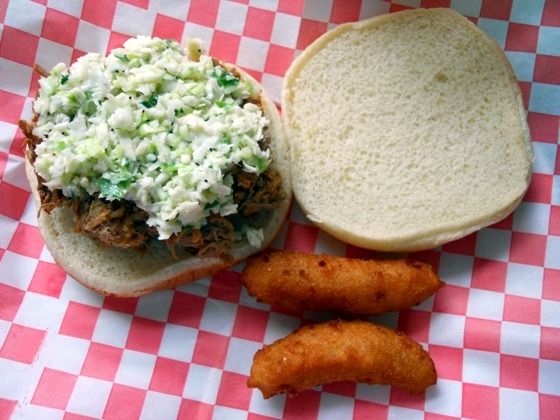 A BBQ meal is usually served with hush puppies (made with sweet cornmeal and fried) and of course plenty of sweet tea...very sweet tea. Dessert would generally be banana pudding or pecan pie (we passed tonight)
My kids don't like BBQ, but they still had fun on this little outing, some of these BBQ places are an adventure themselves!