Ape 2 Zebra had a fun idea to try two new fruits this summer as part of their summer bucket list and we did it this past week. We sort of did this as not part of our summer bucket list when we were in Miami with Nana. We had visited a renown tropical fruit stand in south Florida and each of the kids picks a fruit, some very exotic, to taste. You can see that post here and here, it was pretty fun.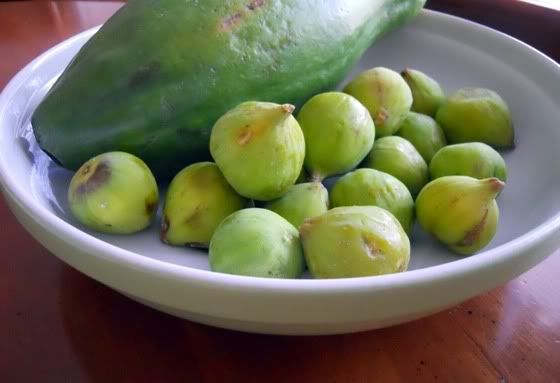 This time however, I decided that I would be the one to pick the fruits and hopefully, ensure that we tried something that they would really like. I picked California green figs and a papaya. I've had both, but they have never tried them before. The papaya needed a few days to finish ripening, but we tried the figs with breakfast right away.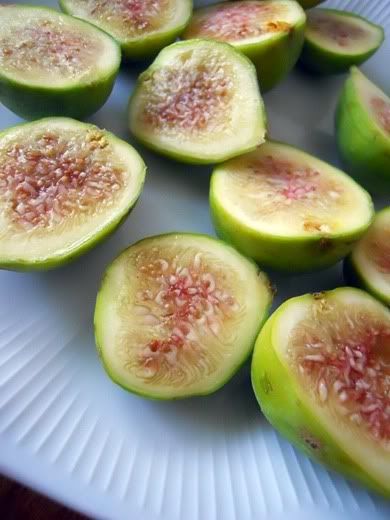 The kids thought they were very pretty and liked the pinkish-red centers.
Juiciness and Sassyfras enjoyed them, but Little J wasn't crazy about them. I saved a few for my husband and I to enjoy for dessert later that night.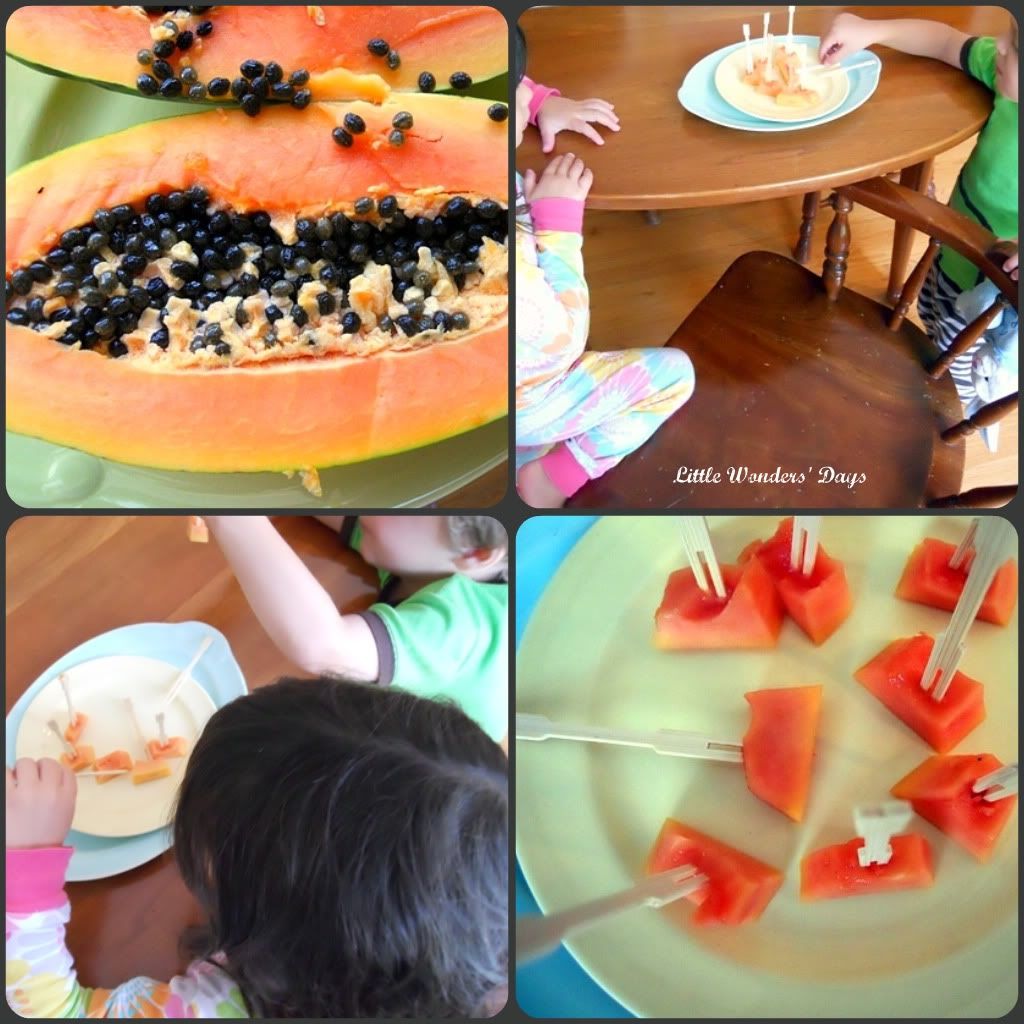 I cut the papaya up for breakfast one morning as well. Sassyfras approached the papaya very carefully, and only liked it a little. Juiciness had a full serving, big surprise...not! And Little J, well he checked it out, smelled it, and then would only lick it. I guess we'll only get a papaya from time to time.
I found
this You Tube video
helpful when cutting our papaya.