Little J was asking how many days until school started the other day. When I told him that there was about a month of summer break left he was rather quiet. I noticed later that he still seemed off. When I asked him he told me that he was going to miss having all the fun we had this summer. I reminded him of all the fun he had at school and how much he would enjoy seeing all his sweet friends again. This cheered him up some.
It really cheered him up when I suggested that we do a project together that I knew he enjoyed- shaving cream painting!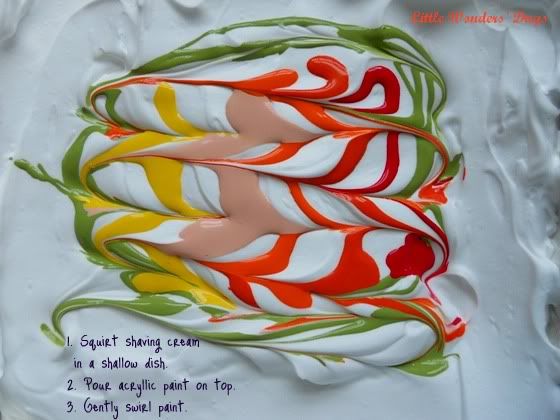 It occurred to me that we could do something with our project to help him look forward to going back to school and let him know that while we won't have the lazy days of summer, we will still have Friday fun.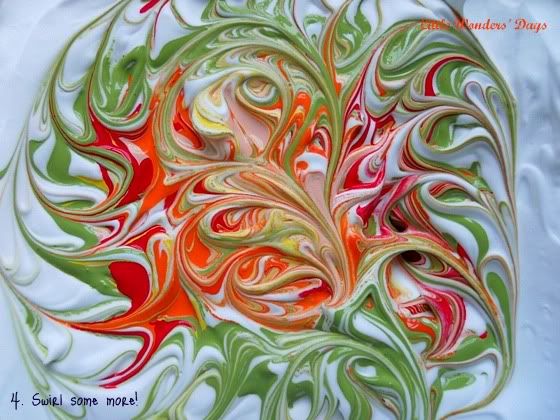 Friday fun is a little "I love you ritual" that we started when Little J was in kindergarten. With the busy weeks of school, extracurricular activities, homework, and earlier bedtimes, it's easy to miss each other. We started doing simple things that we usually don't have time for during the other weekdays. Things that help us spend time together and reconnect.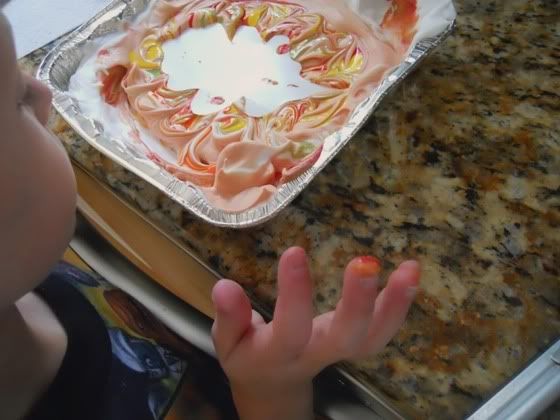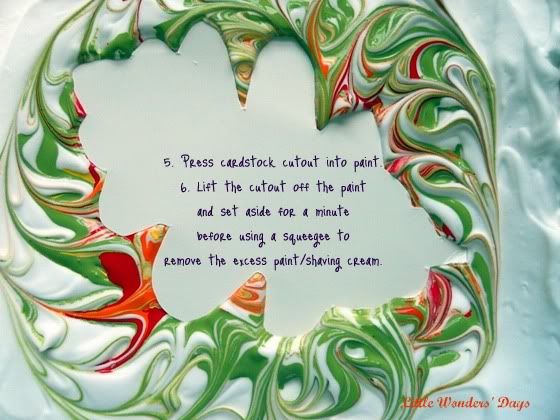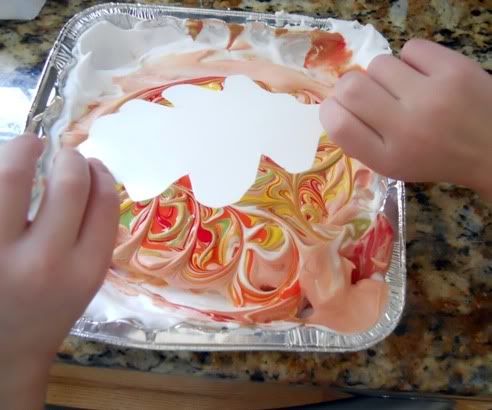 When they dried, Little J and I thought of a few things together that would be fun to do this September. We wrote them on backs of the leaves (on post it notes...I'm hoping to get them back for our autumn traditions tree) and then put them on his bedroom door.
Take a walk on a nature trail

Play at a favorite park

Make ice cream for dessert

Go to the science museum

Go for an afternoon picnic

Do a traveling story hour