We did a themed family fun night the weekend before last. It centered it around Maurice Sendak's book, Where the Wild Things Are. My kids love this book. We didn't watch the movie as I've heard mixed reviews about what age this movie is appropriate for, but we did enjoy a lot of fun projects and another reading of the book for one of our bedtime stories.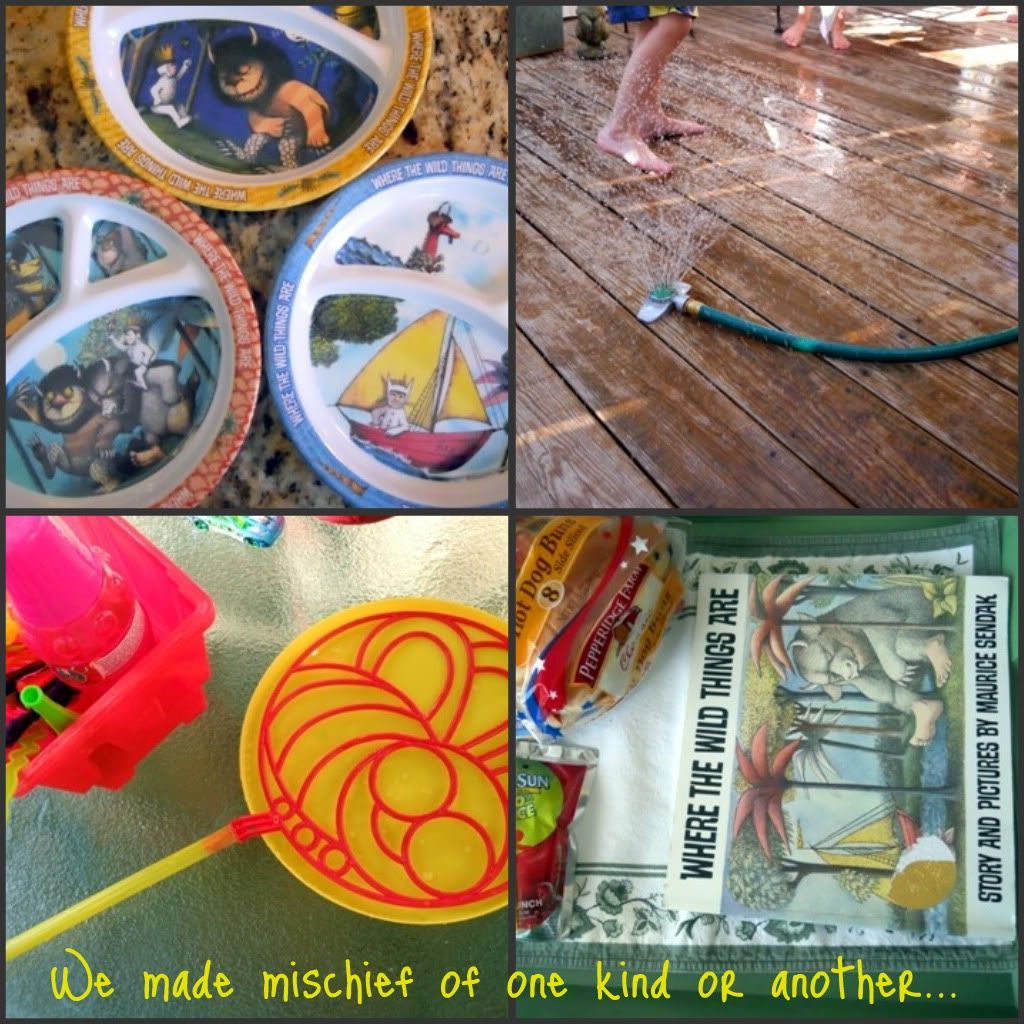 I found the wild things plates in the dollar section of Target some time ago. While I prepared dinner, I had the kids play on the deck with a little sprinkler and bubbles. Dinner was a simple grilled hot dogs, corn on the cob, and fruit salad on the deck.
I saw this idea of writing on flat marshmallows at Katherine Marie Photography and couldn't wait to do it. Using food markers, I wrote words associated with Where the Wild Things Are on them. Then, I asked Little J to tell us whether they were nouns, verbs, or adjectives. This was a fun way to get in a little teaching.
Then we took those nouns, verbs, and adjectives and turned them into s'mores! They were delicious (adj)!
Sassyfras enjoyed her s'more!