We did a traveling story hour at the beach this past week. We recently spent some time on Corolla, a part of the northern Outer Banks of NC. I brought the book, "There Was An Old Lady Who Swallowed a Shell!" by Lucille Colandro with us. This is such a cute book with great rhyming and repeating text and a funny ending that even my oldest enjoyed.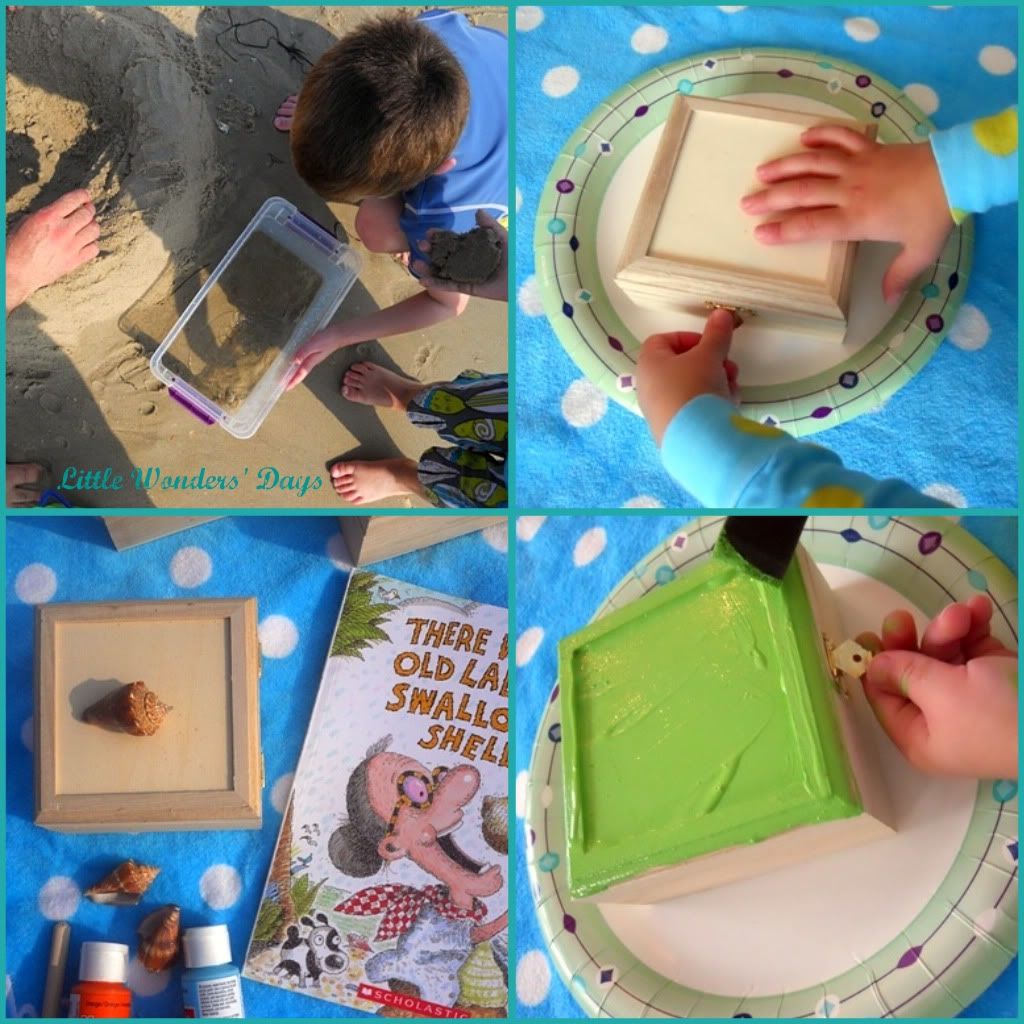 I also brought along some wooden treasure boxes, paint, and paint brushes. We read our book under the shade of our beach umbrella while we snacked on some juicy watermelon slices. The kids declined painting their treasure boxes at the time, but happily went to work on the other project idea that fits perfectly with this book- building a sand castle!
However, they were excited to paint their boxes once off the beach. We glued a fighting conch shells (we found these on Sanibel Island while on our road trip with Nana) to the tops. Now they have a little place to keep some of their beach treasures!
Sassyfras and Juiciness have their boxes filled with beach finds, like shells and pebbles. Little J has filled his with none other than shark teeth.
(not found on this beach)
Other Traveling Story Hours
Linking to:
ABC and 123
,
The Imagination Tree
,
Kids Get Crafty
,
Read Explore Learn
,
Smart Summer Challenge