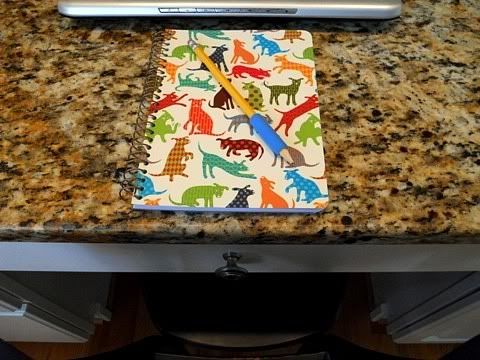 I thought I would share a writing journal that I picked up for Little J. Each morning I'll be putting a picture from our recent road trip with Nana in it. Little J can then decide to write a nonfictional or fictional story based on the picture.
By the end of summer, hopefully he'll have a book full of good memories and good writing!
He actually chose to write a poem this morning!
Water is blue
salty too.
Sand is white.
I dug with all my might.
Linking to:
Beneath the Rowan Tree
,
Fun for the Kids Friday
,
Come Together Kids
,
Fun for the Kids Friday
,
Made by You Monday