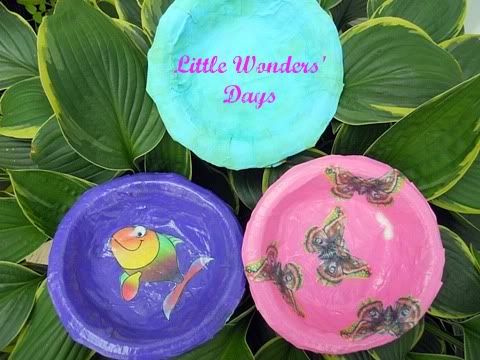 The kids made some easy paper mache bowls this week. We cheated a bit and used paper bowls as the mold. I think this probably made it super easy for them to work independently. They simple put the paste on the bowl and covered it with strips of newspaper.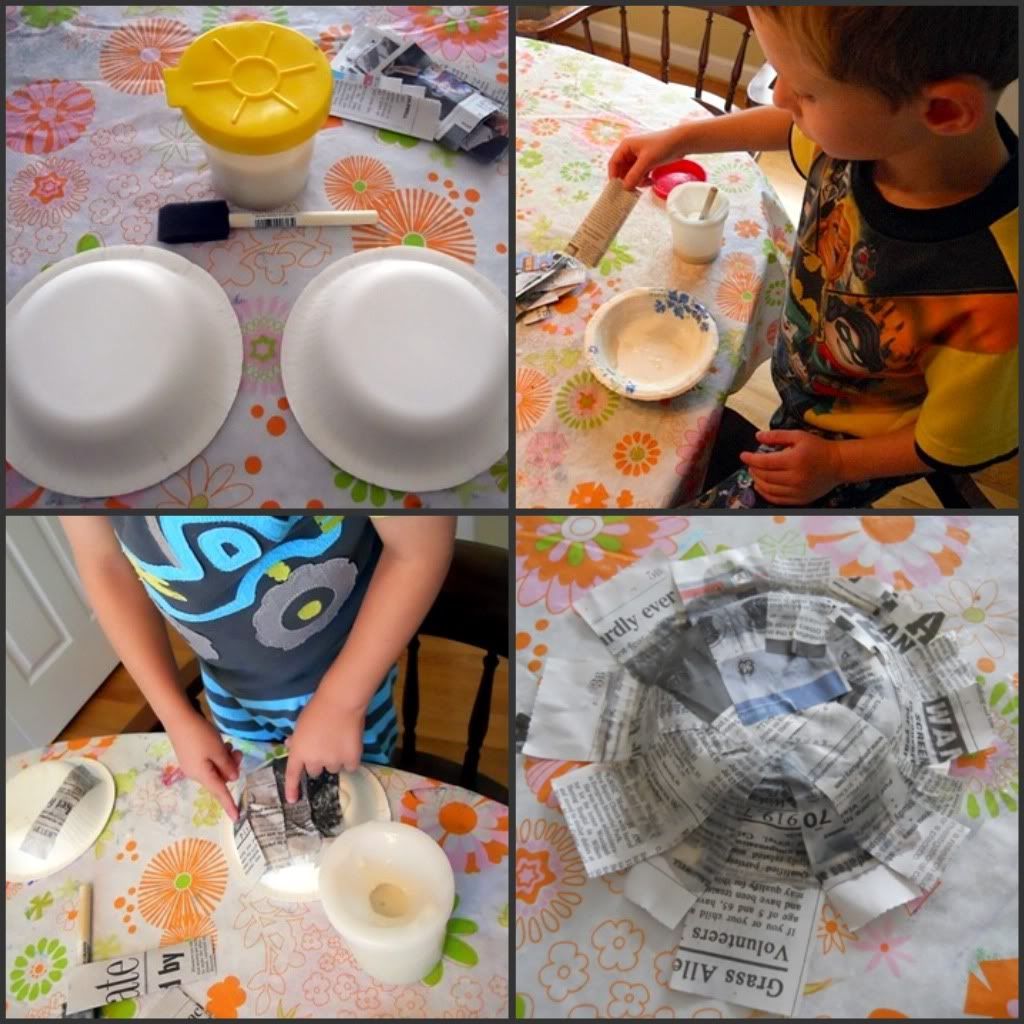 I put the mache paste in our art easel paint cups. It kept the mess to a minimum and we were able to easily seal them overnight. I was impressed how interested the kids were in doing this project and how they tried to be precise with placing the newspaper strips.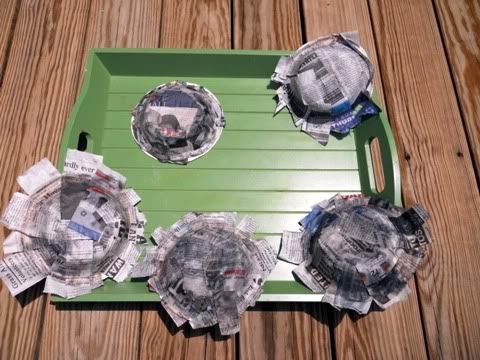 They papered the backs of the bowls first. I trimmed the edges after they dried. When they did the inside of the bowl, they folded the edges under.
After they finished putting paper strips on one side, we set them in the sun to dry. It took a few hours for them to dry and then we were able to flip the bowls and finish the inside. We allowed them to try overnight. The next morning, they filled in any spots missing paper and we let them dry again before painting them.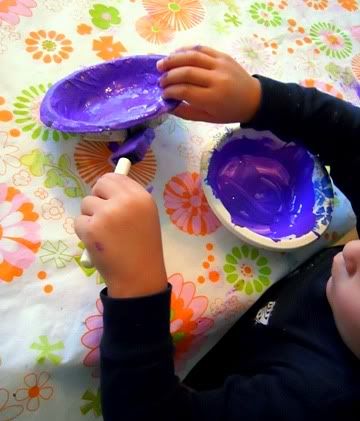 Their favorite part, as always, was painting their project. We used acrylic paints for this project.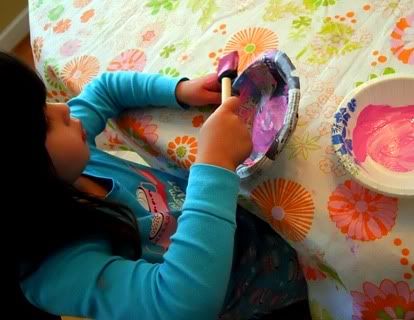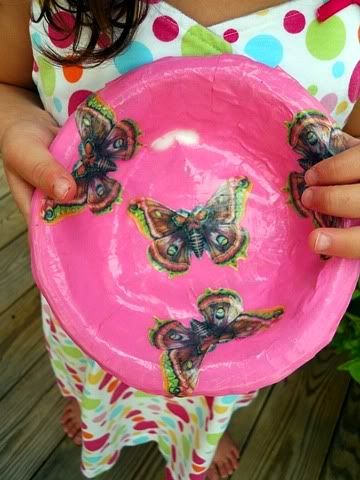 We picked out clip art images to decorate the bowls with while the paint dried. Sassyfras wanted a butterfly. We found the one she liked at
The Graphics Fairy
. Juiciness wanted a fish. We found the rainbow fish at
WPClipart
. I cut the images out for them and we Modge Podged them on the bowls together. Little J experimented with a couple of colors of paint, but settled on blue and no decorations.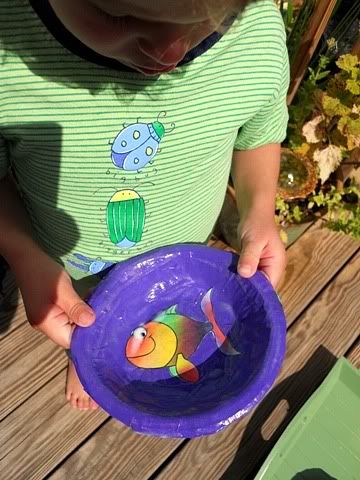 They couldn't wait to check out their creations. I wonder what they will put in them.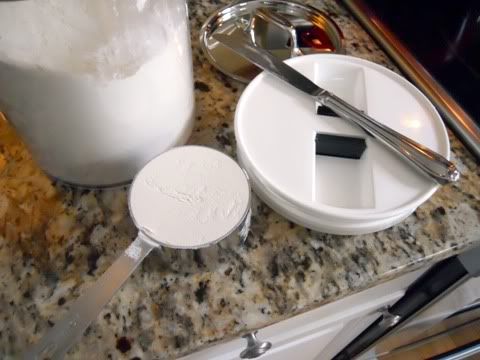 Paper Mache Paste Recipe:
Whisk together in a sauce pan and bring to a boil. Remove from heat when it boils and whisk. It will become thick. Make sure it cools completely before using it.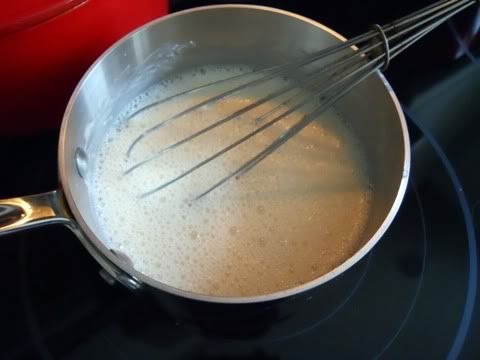 Link up your summer fun at the "Summertime Fun Party" here.