We made no bake mini blueberry cheesecakes (recipe here) with some of our berries we picked the other day. Although they didn't really seem like cheesecake, they were very good. We cut the recipe in half since we were using the mini graham cracker crusts and it was more than enough. If we made it again, I would decrease the sugar just a little bit.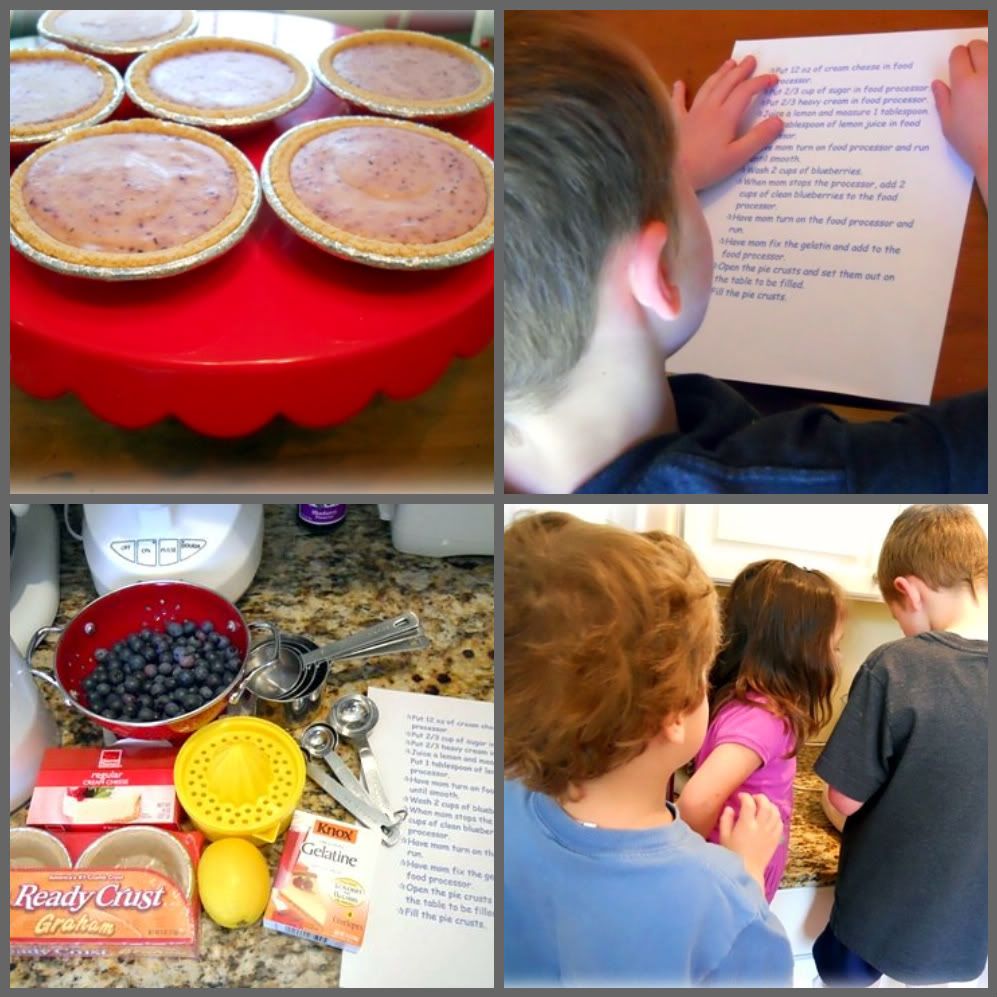 I edited the recipe into step by step instructions for Little J to be able to use. He and I read through the directions together and I asked him to pick out 2 steps for each Juiciness and Sassyfras to do with his help. Then, I asked him to help lead us through the recipe. He did a great job!
Last year we made a blueberry crisp and we might just make it again it was so good!