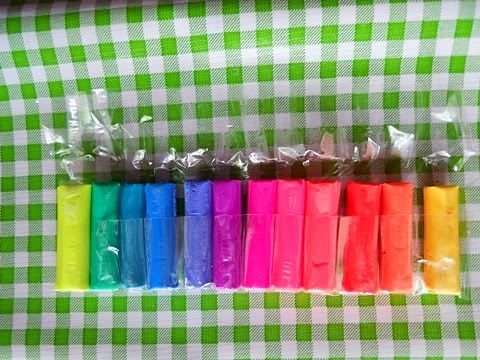 One of our "Summer bucket list" pulls this week was make clay sculptures. I pulled out some modeling clay and set out a tray of other materials like feathers, glass beads, chenille stems, pom poms, and googly eyes.
Little J made this cute frog. Sassyfras and Juiciness both wanted to make "amingos"...that translates as flamingo.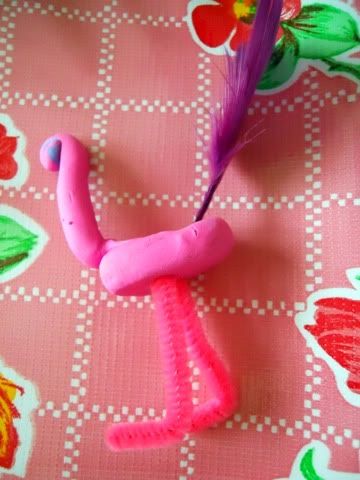 This was the flamingo that I helped Sassyfras make. She added the feather and legs.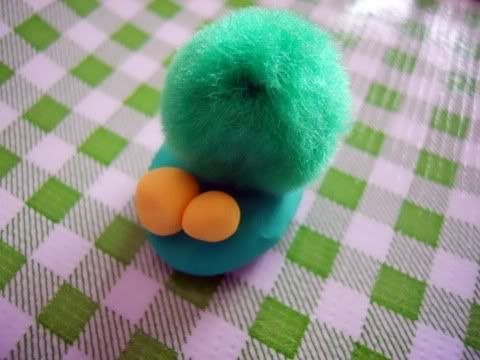 Juiciness made this, he called it a turtle.
For the most part, they just enjoyed rolling the clay and pressing the different materials into it. This is another great activity for building hand strength.
The link will be open all week!