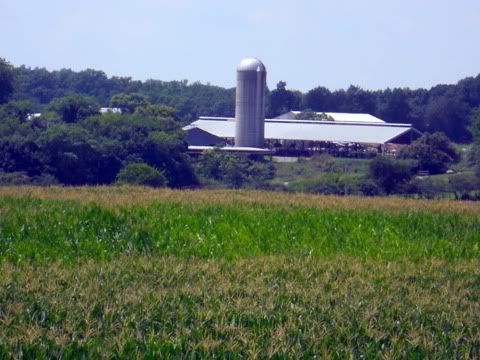 We took a little drive into the country to visit a farm yesterday. I grabbed the book, "Have You Got My Purr?" by Judy West to take with us. I also packed up some drinks as well as some farm animal stamps, stamp pads, colored pencils, and paper pads.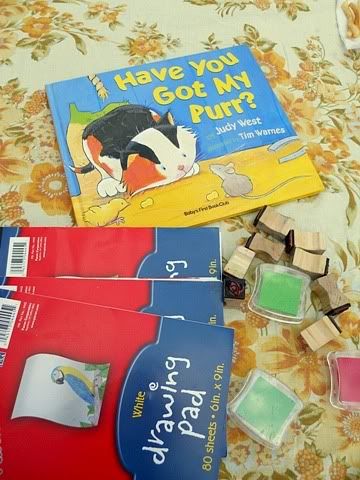 "Have You Got My Purr" is a sweet book about a kitten worried that she has lost her purr. She talks to all the animals living on the farm in an attempt to find her purr. In the end, her mother assures her that when she is happy, she will find her purr. This is such a sweet book.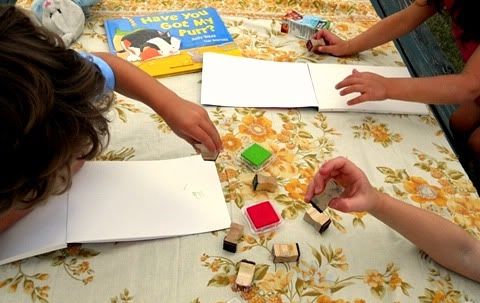 After seeing some animals on the farm, we took a break to read the book and talk about the job of each animal on the farm. Then, I set out the drinks and art supplies and let them play for awhile. When they finished, we headed to the farm store to have ice cream. The kids loved making the connection that the cows they just saw, made the milk that made our ice cream.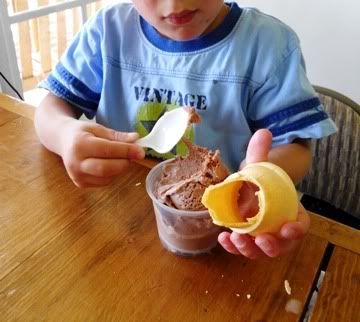 Our last traveling story time was "The Ice Cream King" that you can read about here. Hmmm, I'm starting to see a pattern to our traveling story time hour...we always seem to end up with ice cream! Mind you, I'm not complaining...
Linking to:
It's Playtime
,
Fun for the Kids Friday
,
Read, Explore Learn
,
Little Lucy Lu
,
High Paw