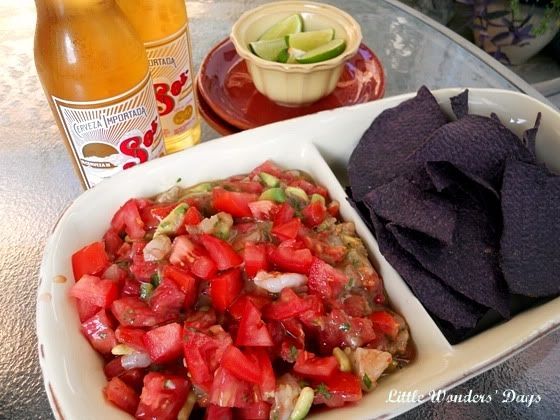 I made some fresh salsa earlier today for our "Happy Friday Night" date night. I love this time of year, when tomatoes are abundant from the garden and meals feel like they should be light and easy.
I don't really have a recipe for making salsa, I just mix the ingredients together and adjust the amounts until I'm happy with the taste.
Ingredients
Boiled and chilled shrimp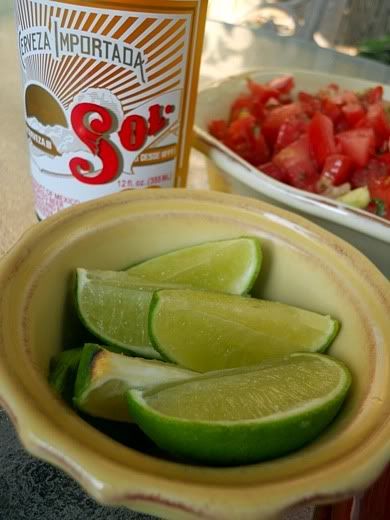 This week's
Summertime Fun Linky Party
is now open. It's not showing up in my Google Reader for some reason though! Ugh... I'd love to see your summer fun.