We pulled "Go to a farmers market" from our bucket list this day. You can pretty much find a farmers market any day of the week around here. There is a big one on Saturdays that we try to hit each week, but it's a nice treat to go during the week. We love having fresh fruits and veggies in the house.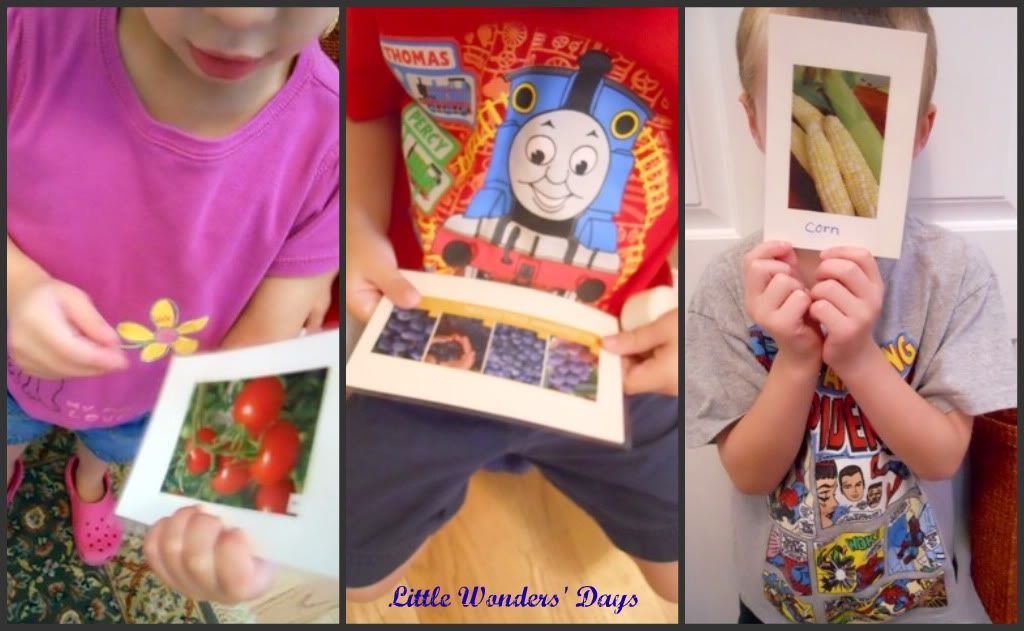 I assigned each child a "shopping" list by giving them a picture card. Sassyfras had tomatoes, Juiciness had blueberries, and Little J had corn and was assigned to handle the money and transactions. This was a great way to keep them involved and interested in shopping. Also, Little J always feels grown up when he gets to be responsible for money.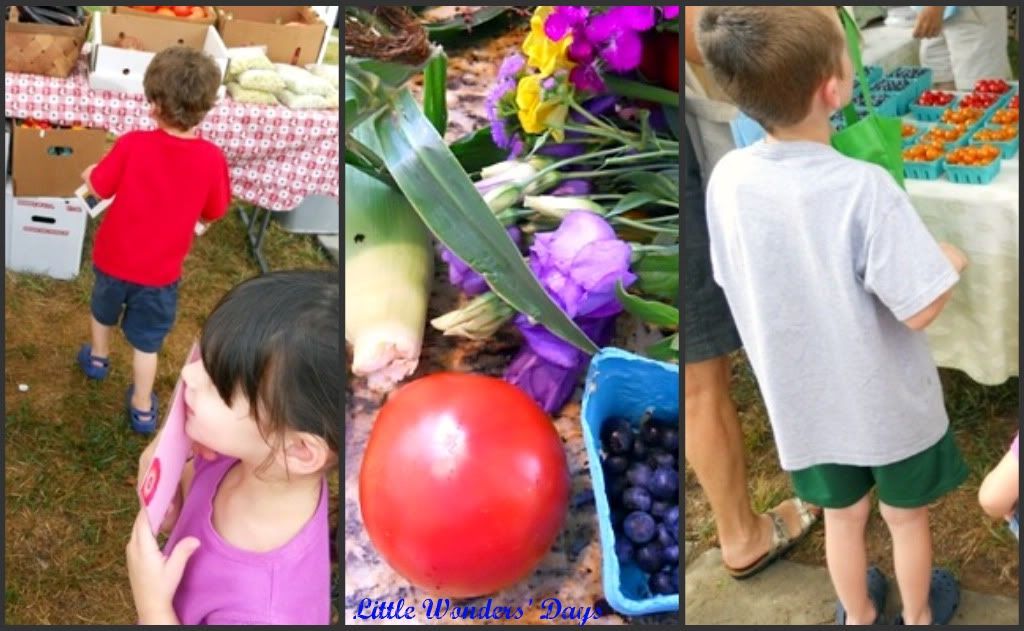 Everyone did great finding their item. Juiciness found the blueberries right away, but thought they were ALL for him. He carried them through the market and guarded them the whole way home. He managed to share them at dessert though.