Join the Summertime Fun Linky Party below...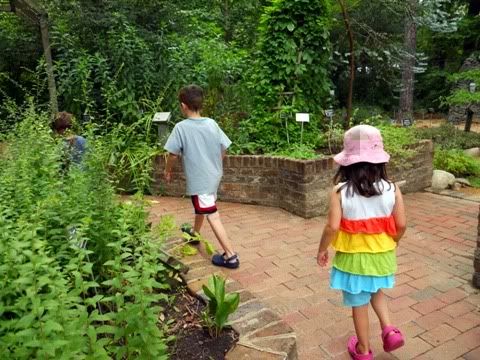 We visited a beautiful botanical garden this past week and enjoyed it so much!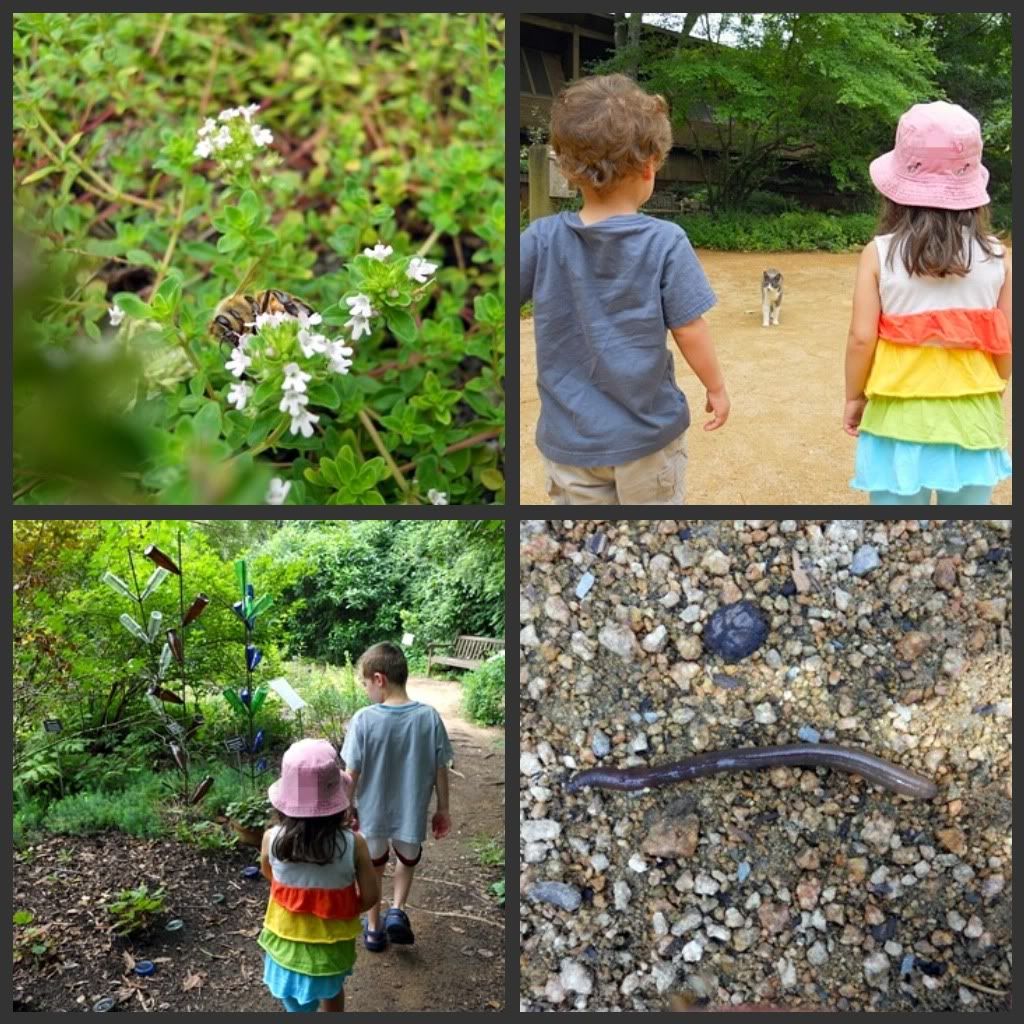 The kids found all sorts of creatures (bees, worms, roly polies, tadpoles and frogs). Their favorite was the garden cat that lived there. We don't have any furry pets, so they really enjoyed this little guy. Although, Sassyfras was worried that he was crying when he meowed!
There was plenty of eclectic art throughout. Little J tried to do a rubbing of the leaf impression, but it didn't work too well.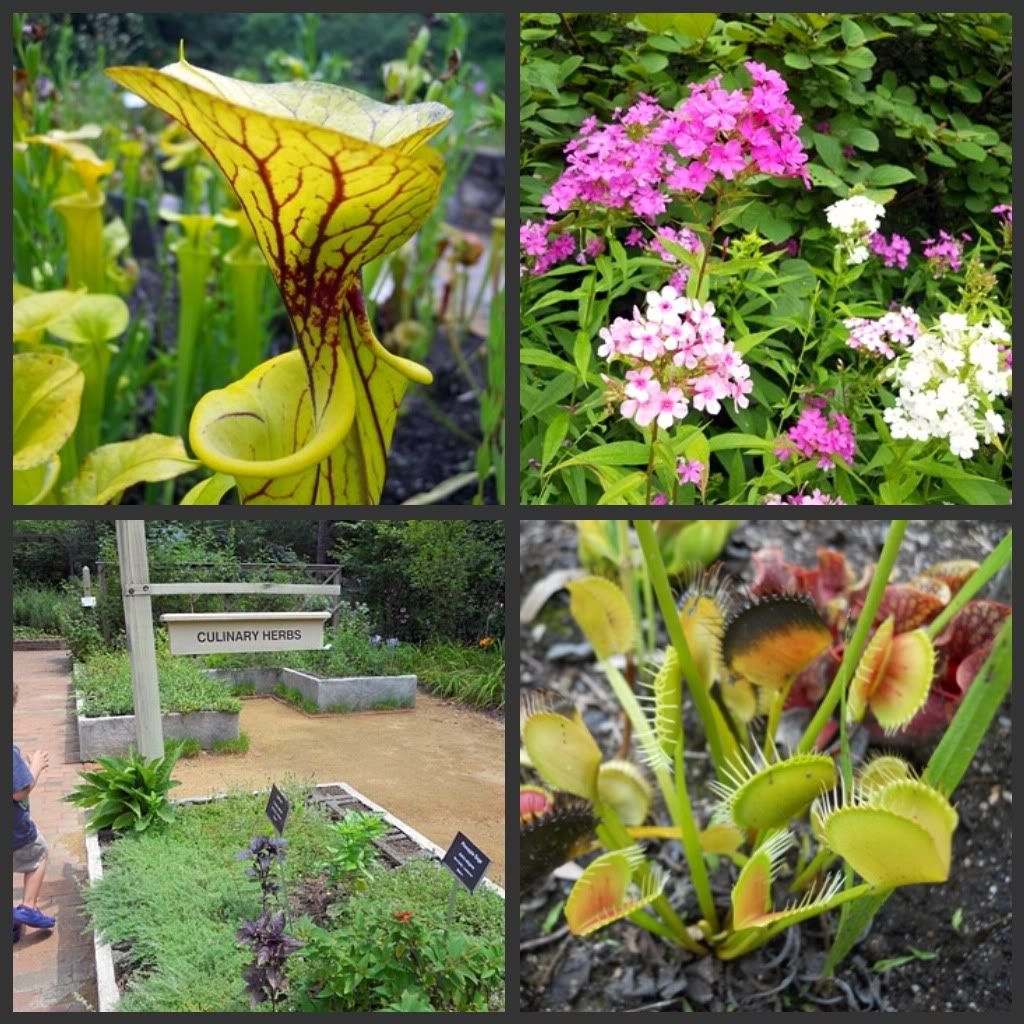 We saw new plants and flowers and even learned some new vocabulary. I had packed a basket of snacks/drinks and easy art supplies. No one was interested in doing any art, but the snacks/drinks were devoured in the shade of some large trees!