I've decided to try a "traveling story time hour" with my crew. I figured since we are on summertime hours and we really don't have a set schedule that we can do some fun things with our story time. Once a week we'll go someplace different than just our couch our bed to read and do fun things.
For today, I decided to just do it on our back deck. I wanted to make sure they could still pay attention to the story and not get too distracted.
Some of our ideas for places to have story hour:
An ice cream shop
A park or picnic area
A farm
The botanical garden
A coffee shop
The pool
The butterfly house
The beach
The lake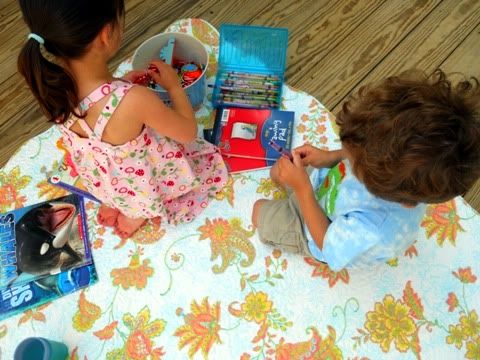 We read everyday, several times a day, in fact. However, I only do a "go along", such as our stART project a couple days a week.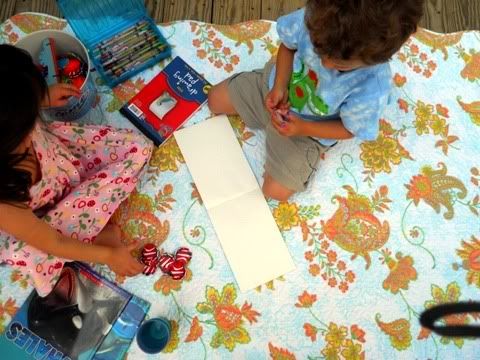 Today we borrowed a couple of nonfiction ocean themed books from Little J and headed outside to read. Most nonfiction books are above their level of understanding, so we do quite a bit of look at the pictures and paraphrasing. One book was about whales and the other was, "What Lives in a Shell". That book prompted a look at our summer nature table.
I also set out some colored pencils, blank paper pads, and our ocean connectagons. Only Juiciness chose to do some coloring, but they both played with the connectagons.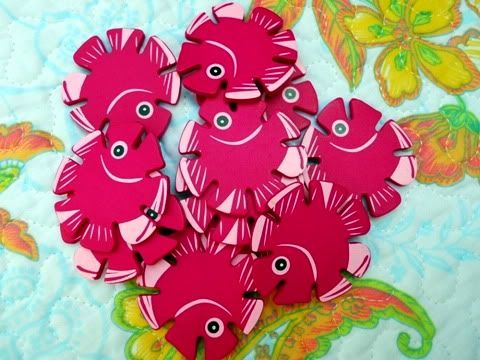 These "blocks" are fun for sorting, counting, and building.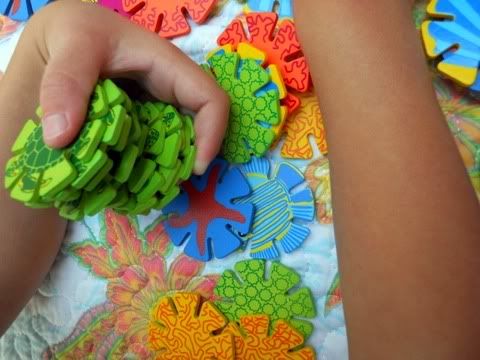 Linking to:
Delicate Construction
,
Playdate at Beneath the Rowan Tree
,
Come Together Kids
,
Nothing But Country
,
Fun For The Kids Friday
,
For the Kids Friday
,
The Nurture Store