Our first stop on our "Road trip with Nana" was the Georgia Aquarium. We stayed at a hotel that included passes. We went first thing in the morning, which was a great decision as it gets quite busy later. The aquarium was quiet and the kids were able to see the exhibits without any trouble. There are knowledgeable guides throughout that were very helpful answering their questions too.
We have been once before, but since that visit they have added penguins and dolphins. This is an incredible aquarium. Little J was in heaven taking in all the sharks, manta rays, and other animals. We loved this area, it's so peaceful to watch some of these enormous creatures float gracefully through the tank.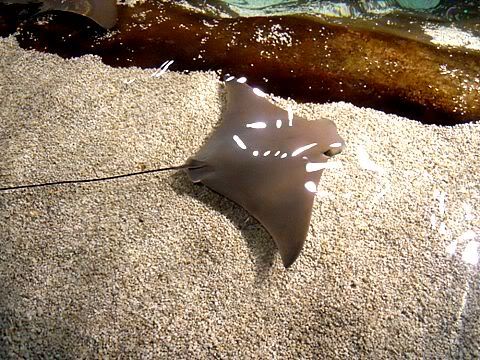 The touch tank has rays and bonnet head sharks. Little J loves to say he has pet a shark now.
Juiciness and Sassyfras loved the coral reef tanks. The various colors of fish and coral were beautiful. They were especially fascinated by the diver in the tank. There are several tanks of jellyfish that Juiciness particularly like though.
From the aquarium, we continued south to Andersonville National Historic site. My mother enjoys genealogy and we have a relative that has a headstone here. The kids learned a little history and stamped their National Parks passport books.
Our next stop a little further south was Plains, Georgia. I was a little disappointed with the exhibit here, but it was a little something for the kids to learn about our 39th president. A little peanut butter ice cream was a bonus at this stop.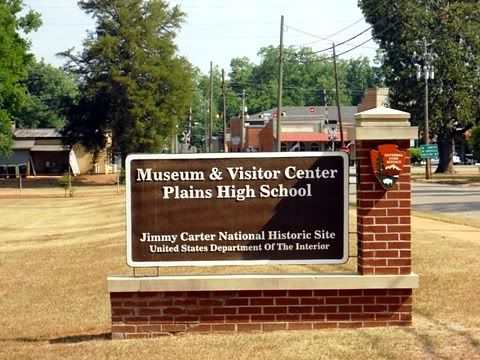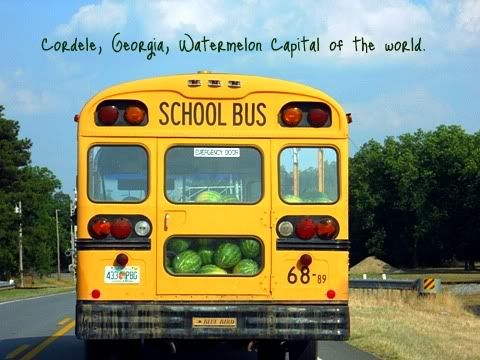 Our stopping point for the night was in Cordele, Georgia. Supposedly, it's the world's watermelon capital. I had to take this picture because I didn't think anyone would believe me...
More on our adventures tomorrow...
Don't forget to link up your summertime fun
here
.