Sanibel Island is located right off the southwest coast of Florida. My mother has been bringing me here since I was my kids' ages. This was the final stop on our road trip before continuing on to her house. We stayed 3 nights in a cute beach cottage at the Island Inn that overlooked the gulf. Very relaxing, even with kids!
One of the favorite evening activities was washing and organizing the shells we found each day.
While the shelling isn't as good as it was years ago, there are still plenty of beautiful shells to be found. We walked the beach each morning and evening. The kids enjoyed digging in the sand, playing in the warm water, and of course searching for shells.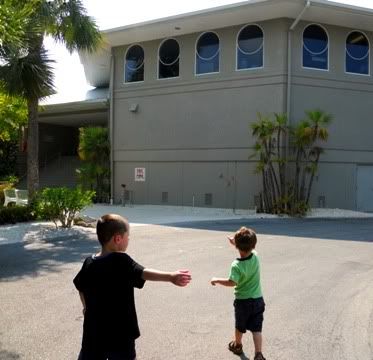 The Bailey-Matthews Shell Museum
This shell museum houses a large collection of native shells in addition to shells found worldwide. It is a fairly kid friendly place with knowledgeable and friendly volunteers. Sassyfras and Juiciness are exploring the kids cabinets where they can remove and explore the shells.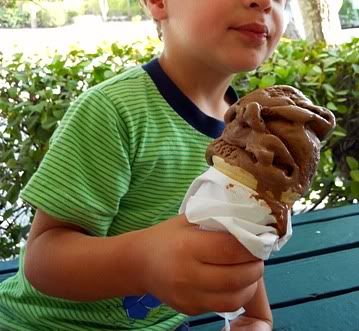 Juiciness at Pinocchio's Ice Cream Shop
During the heat of the day we either rested and played at the cottage, visited some of the island shops, museums, and wildlife refuges, or enjoyed some refreshments at some fun restaurants. I just love the name of some of the restaurants. Things like, "The Island Cow, The Mucky Duck, The Blue Giraffe, Pinocchio's Ice Cream, or the Bubble Room (on Captiva Island).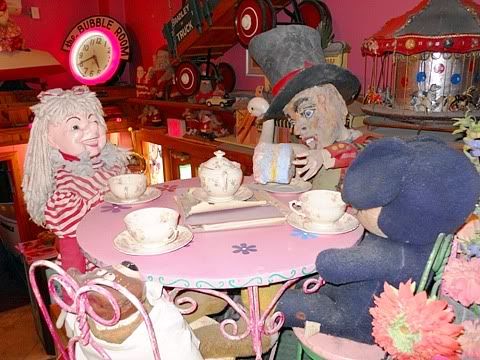 The Mad Hatter tea party scene at the Bubble Room on Captiva Island.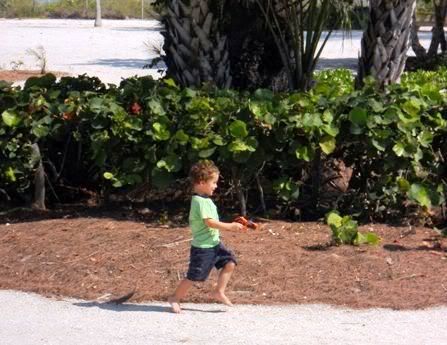 There was a big sandy area in front of our cottage that the kids loved to run and play. They took their water guns and chased each other having a great time.
Linking to Outdoo Play at: