One of the fun things about going away on vacation is getting to see the local wildlife. Well, Nana has a whole new world to explore just in her yard.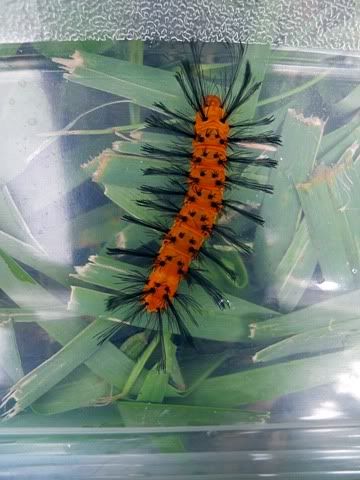 The kids found these caterpillars crawling on the fence. We put one in a container for a bit to be able to watch it. We later found that it is called a polka dot wasp moth or oleander caterpillar. You can see a picture of what it will become
here
. Although they look intimidating, they are supposedly harmless unless eaten. I think we're good.
Nana also has lizards all over her backyard. Little J caught one and we kept it for a short bit to watch too.