We just returned home from Disney World. What a fun place! The kids loved the nightly visits from Tinkerbell and Peter Pan. They were so cute when they found their little presents. I ended up leaving the pixie dust sprinkled on their sheets as it rubbed off their cheeks in the night.
We visited the Magic Kingdom and Animal Kingdom. However, we built some time in to play at the pool, enjoy the resort, and just relax. One evening we found a Whole Foods and brought dinner back to eat at the pool. Another evening we made some popcorn and watched the movie Tangled.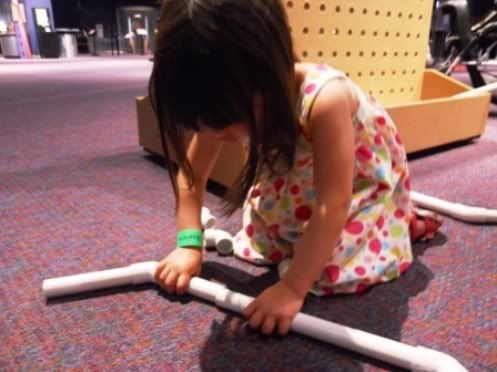 The first day we were there, Daddy was at a conference, so I took the kids to the Orlando Science Center. It was easy to find, good parking, accepted our reciprocal science museum membership, and had wonderful exhibits. It was mostly local moms with their kids and wasn't crowded at all.
As much as I enjoyed our trip, I was ready to be home again. We're starting our summer bucket list today! We're just pulling from our orange list (2 hours or less activities) until Little J is finished with school. I'm excited to see what we'll be doing.