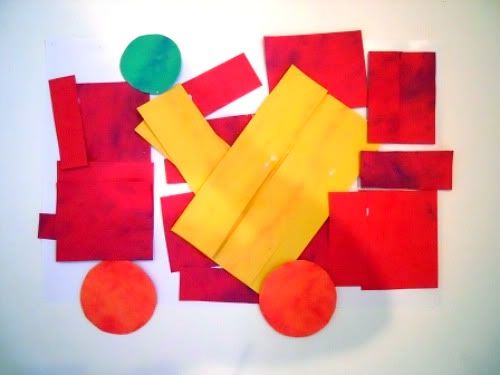 I set out some paper shapes this evening for Juiciness and Sassyfras to design their own mode of transportation in the form of a collage. They both wanted to make fire trucks.
I didn't set the glue out right away. Instead, I encouraged them to place the shapes on their paper and design their fire truck first. They actually changed their shapes around several times before deciding to glue their work.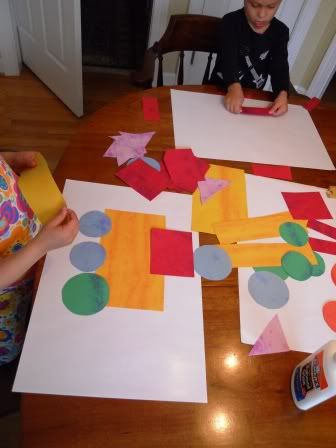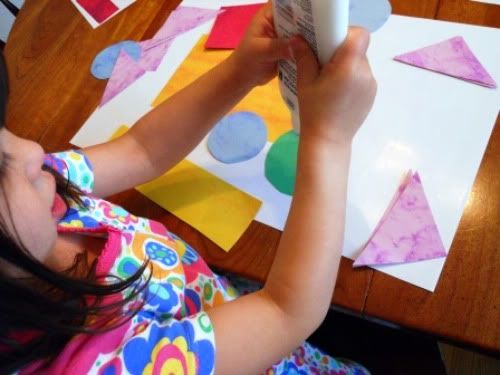 I'm impressed with how different their trucks look. Sassyfras (above) has a more concrete looking truck while Juiciness (below) chose to use the entire paper and has a more abstract looking truck.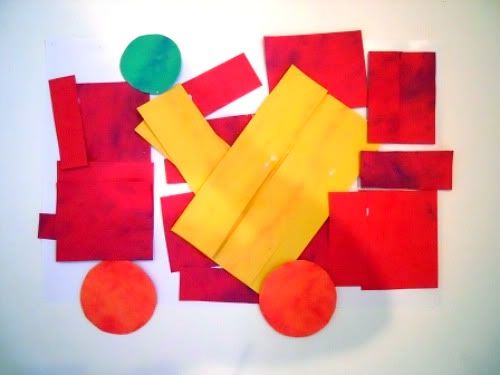 This was a fun and simple project for them, and me!