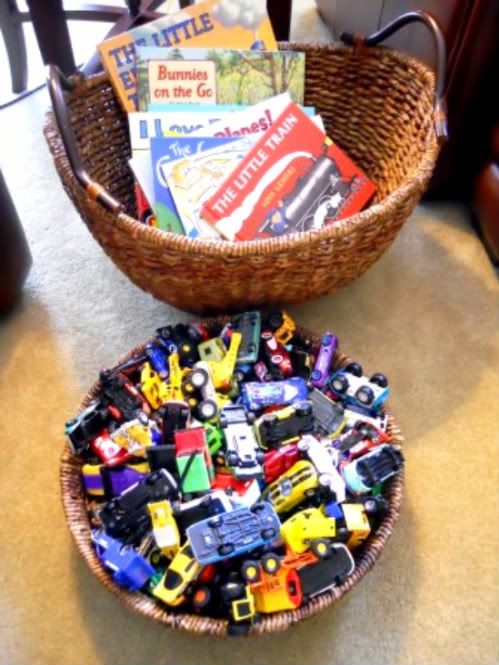 We have books in most rooms of our house, but I have a special book basket that I put themed books in for Sassyfras and Juiciness to enjoy. This week we're doing a "transportation themed" week. There are several favorite books in here.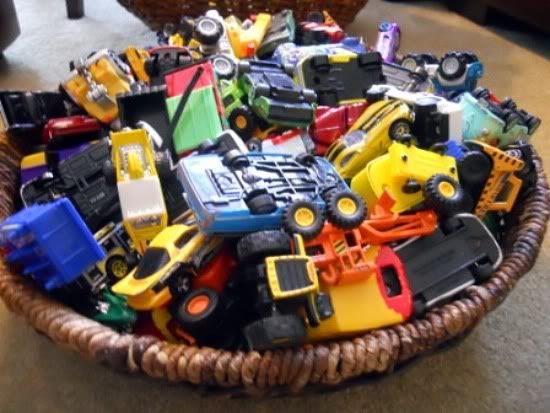 I also rotate toys in and out of the playroom so that it doesn't get too cluttered. This embarrassingly large collection of cars has been off rotation and I just set it back out for their play. Little J loved cars and trucks when he was little. Friends and family always brought him some when they came to visit...hence the collection.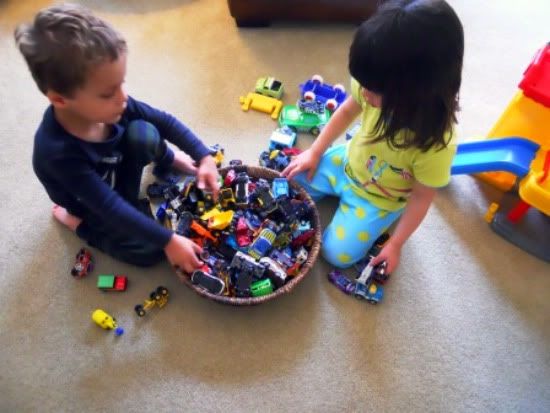 Juiciness and Sassyfras really enjoyed looking and playing with all of them!
Little J showed them how to line them up and count them.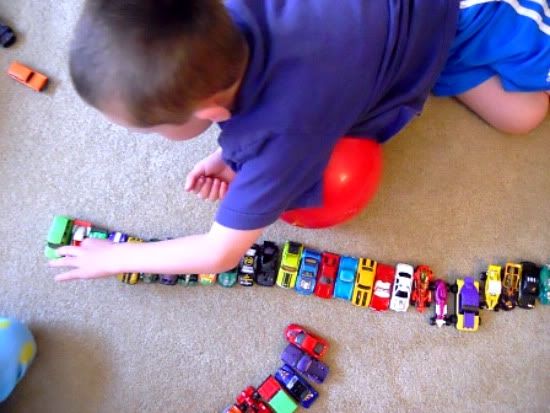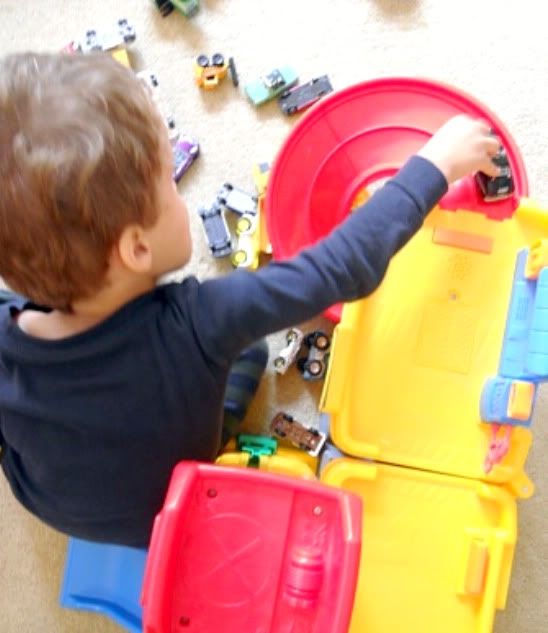 I also set out this Fisher Price garage.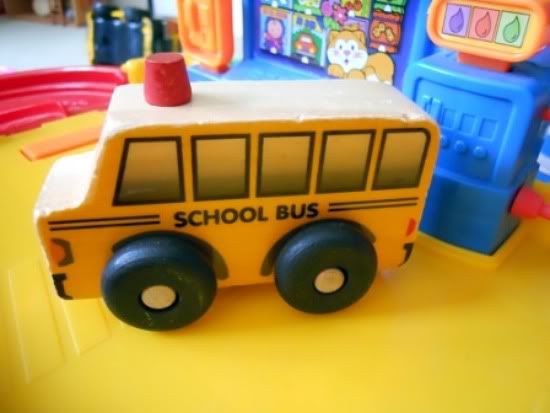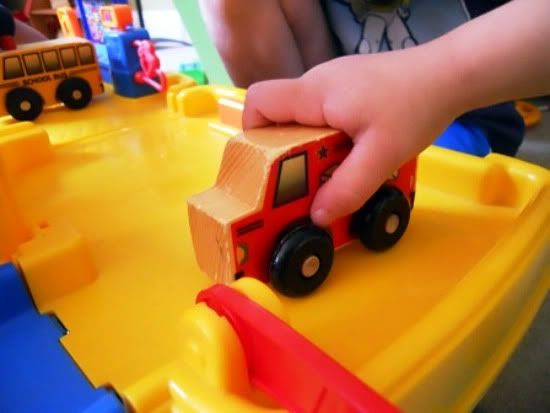 I love how new toys in the playroom equals lots of new play and cooperation.