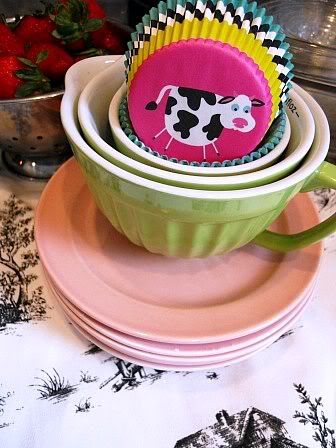 We made strawberry cupcakes yesterday using the fresh berries we picked.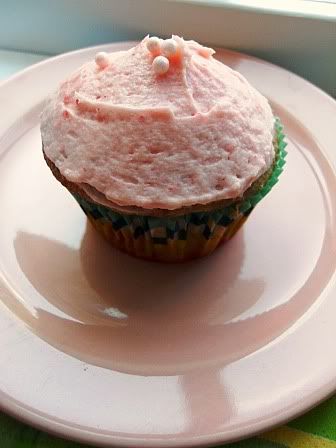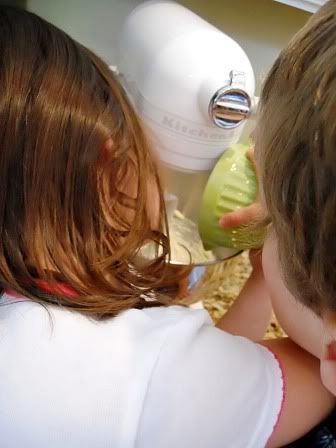 Sassyfras and Juiciness helped make the batter. We used the Sprinkles' strawberry cupcake and frosting recipe from Martha Stewart.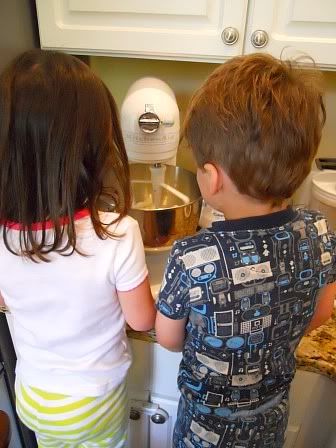 They love to help in the kitchen now. They do a pretty good job with following directions.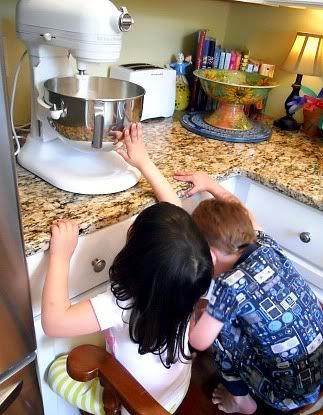 Except for this little infraction caught on camera. They were instructed not to touch the mixer while it was running. Yes, Ms. Sassyfras has to test those rule, stinker.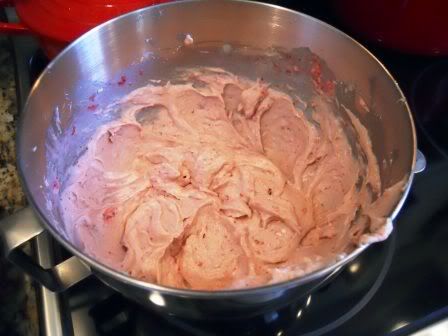 It was a pretty easy recipe. One thing to mention though, based on the comments from the Martha Stewart site, the recipe is missing the addition of 1/2 teaspoon of baking soda. We added the baking soda and thought the cupcakes were great.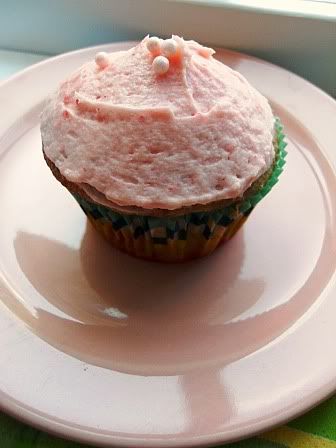 Little J helped with the icing, especially licking the paddle! The icing is basically a butter cream frosting with strawberry puree added. Just when you thought it couldn't get better than butter cream!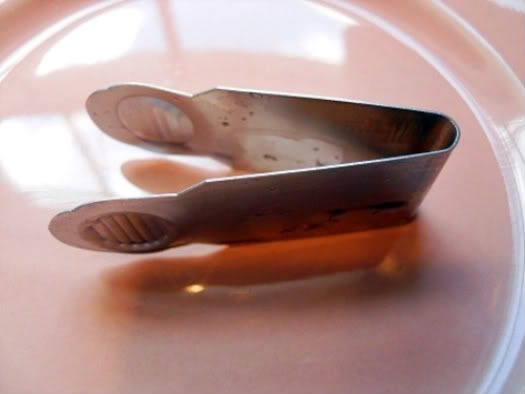 I also wanted to mention this strawberry huller that I picked up at a local kitchen store. It makes hulling a bunch of berries super simple.
Linking to: Be Different Act Normal, No Time For Flashcards