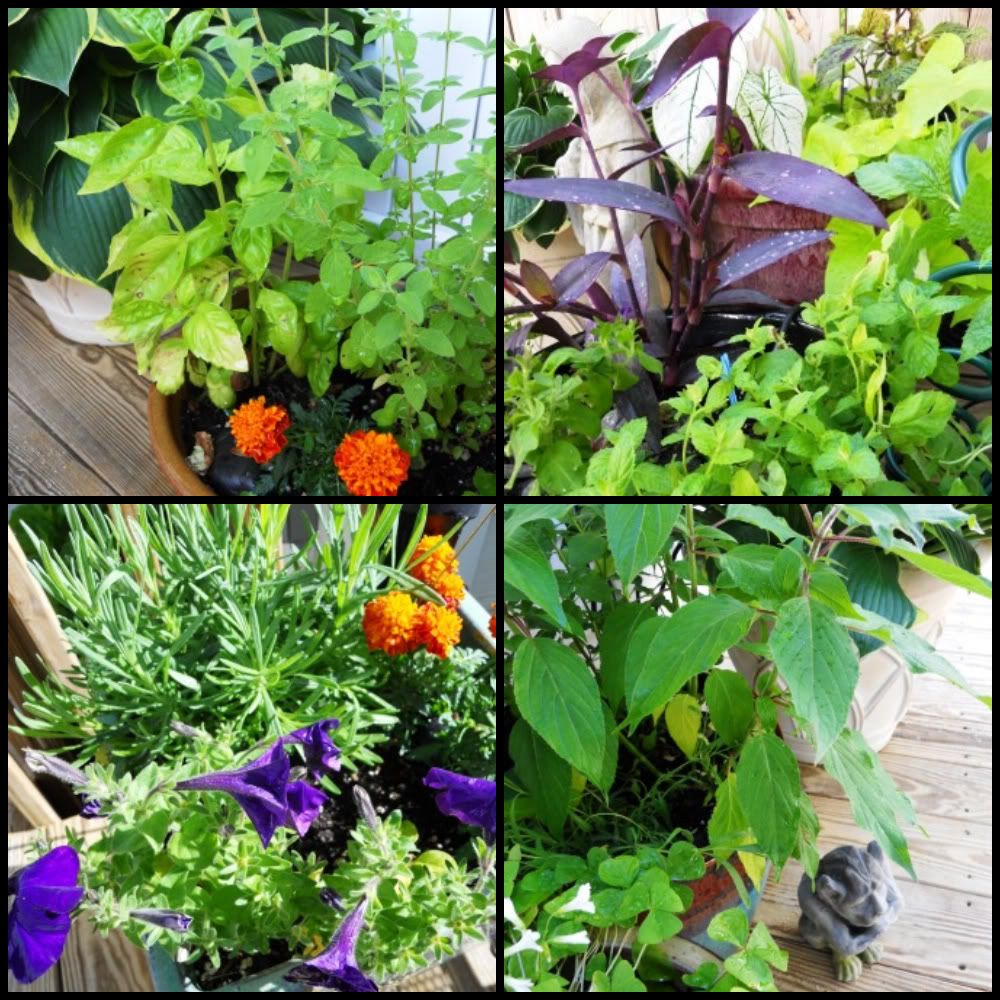 Our sensory garden

(see post here)

is quickly growing and now we're looking for fun ways to use the herbs we've planted. My kids love to drink water, unfortunately, I don't. However, we made a few herb infused waters that have changed my mind. Just add all the ingredients and put in the fridge to chill. Enjoy!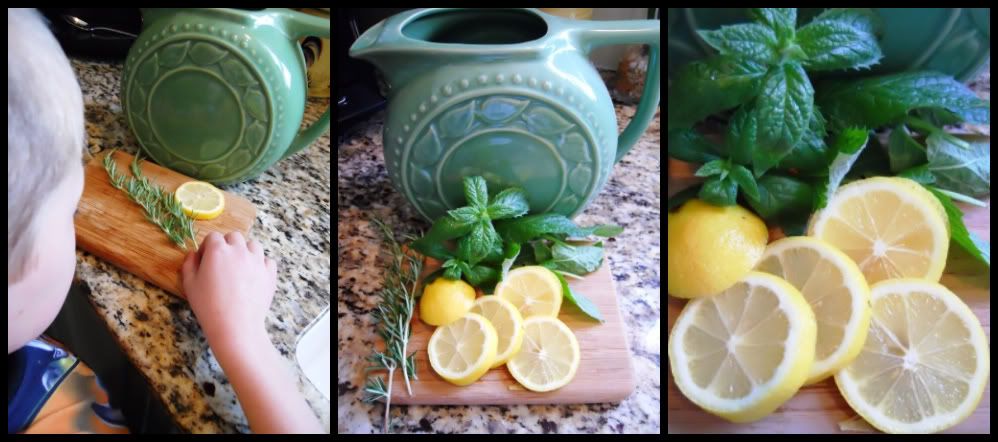 Rosemary, mint, and lemon water.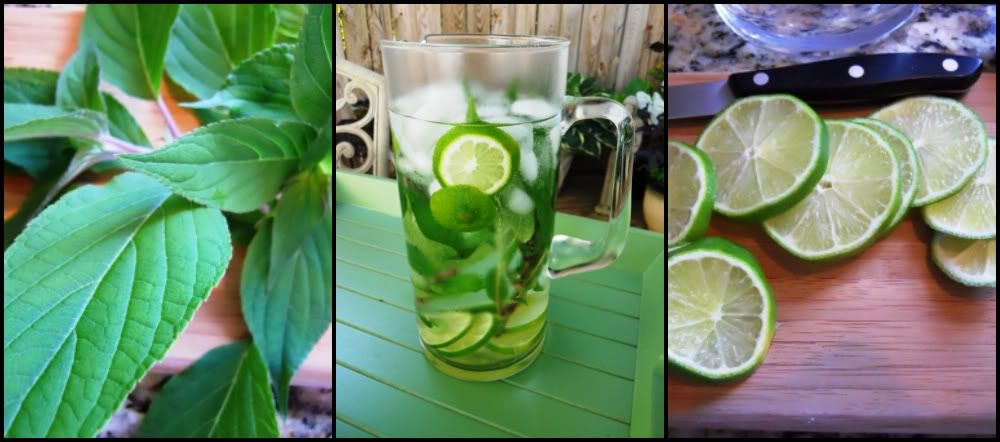 Pineapple sage and lime water.
Other combinations we thought of and will try another day:
Basil and lime
Pineapple sage and orange
Mint and lemon
Pineapple sage and cucumber
Basil, mint, and lime or lemon
Thyme and strawberry
I can't wait to start using the herbs in our dinner recipes too!