We're headed to Disney in the near future. The kids know we're going, but don't know the exact date. I'll be keeping it a surprise until we're loaded in the car. I've read some fun posts from Hilary at Mom's for Xanax and Christy at Super Heroes and Princesses about their recent Disney adventures and thought I would share some things I've planned too.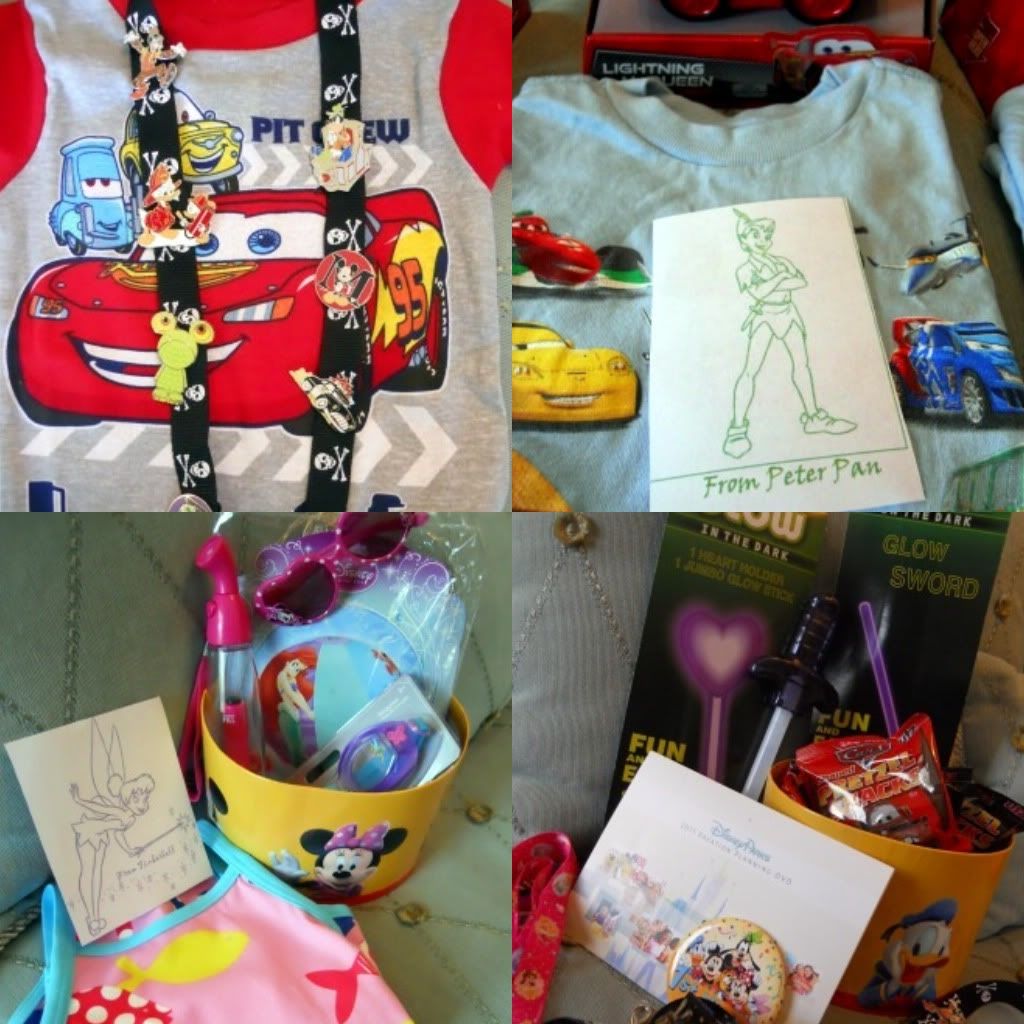 My plans for the big reveal:
The Disney vacation planning DVD will be ready to play in the car.

After that finishes there are several Disney movies that the kids haven't seen before that I borrowed, bought, or ordered from Netflix to pass the car ride.

Since we're leaving before the sun comes up, there are glow swords in the boys' seats and a glow princess wand in Sassyfras' seat.

Little J will also have the maps to the Kingdom in his seat.
While we're at Disney,
Tinkerbell and Peter Pan come to visit our hotel room each night. They leave little presents, like t-shirts, swimsuits and goggles, sunglasses, pajamas and goodnight books at the end of the bed for anyone that hasn't grown up yet. I did this for Little J when we took him a couple of year's ago and he thought this was just wonderful.
This time, I'm bringing some pixie dust (body glitter) to leave on their cheeks.
The kids and I will be going to the Orlando Science Center one day while Daddy is in conference. Has anyone been there and have any tips for me? We should be able to get in with our reciprocal membership card.