We haven't done a stART project in so long! The kids really enjoyed reading "Come Along, Daisy!" by Jane Simmons and doing a shadow box craft today.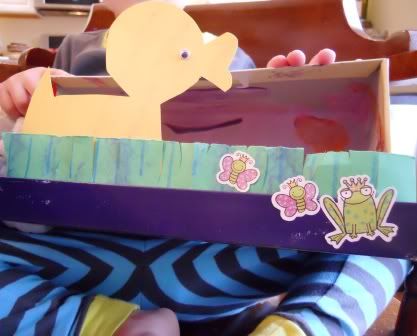 Juiciness with his "Come Along, Daisy!" shadow box.
"Come Along, Daisy!" is about a curious baby duck that is instructed to stay with her mother. However, she wanders further and further away until she is all alone and becoming scared. Her mother eventually finds her and instructs her once more to stay close. This time she does!
Supplies
Construction paper/scissors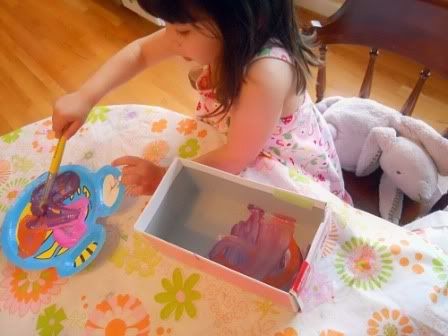 I'm always amazed at how much my kids love to paint. I had them each choose 2 colors for our project. Juiciness picked purple and white and Sassyfras chose pink and orange.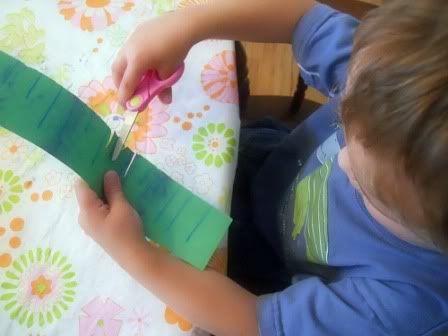 They have been practicing their cutting skills. You can see my post here on how we are doing this practice. For this project, I gave them each a strip of green paper that I drew lines on for them to cut. Once they finished it looked like grass.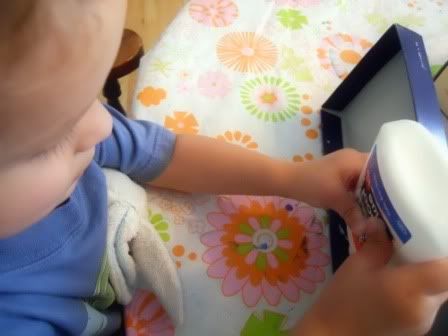 Juiciness gluing his grass and Daisy duck.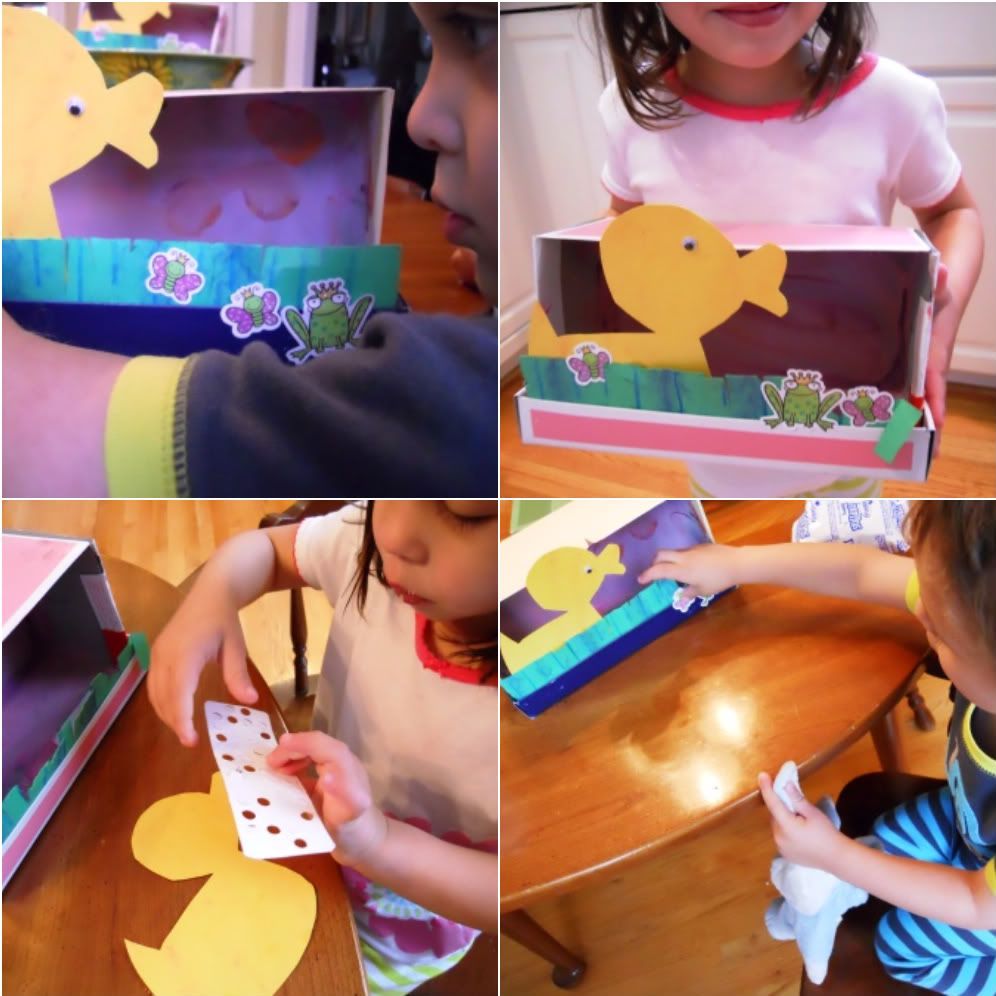 I gave them duck cutouts and they put on the googly eyes and glued them to the box. They finished off the project with a couple of frog and butterfly stickers.