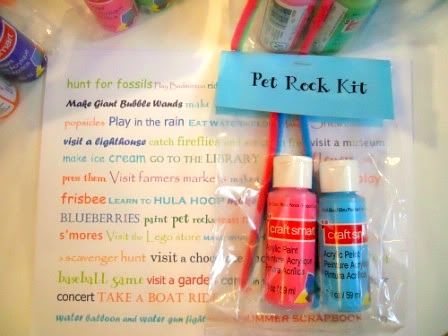 I turned our summer bucket list into subway art and had it printed, 20 times! Then Little J and I attached a "paint your own pet rock" kit to each one that will allow the receiver to complete one of the bucket list activities.
What You Will Need for a Pet Rock Kit
2 Bottles of acrylic paint
2 Chenille stems
Small pom poms (optional)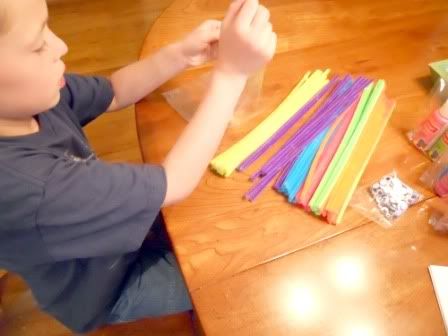 To complete their project, they will also need: A rock, a paint brush, and some glue. Once they create their pet rock, they should name it and write a story about their rock.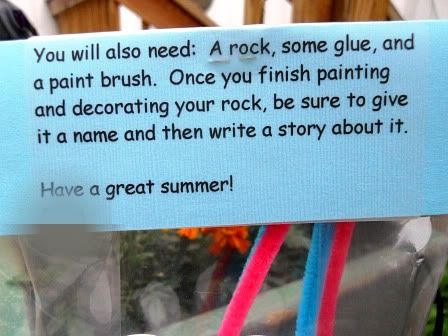 Once Little J finished making the pet rock kits, I cut some scrapbook paper for toppers and printed the instructions on clear mailing labels.
Summer Bucket List Subway Art Style
Ok, it may be me...probably is, but scribd never seems to look right in my posts. I promise though if you want to print this file that it is correct on the Scribd site.