I love, love when the seed catalogs start to arrive. We don't have a large space to garden, but it's sure fun to look and be creative with the space we have. These were some of our favorites this year.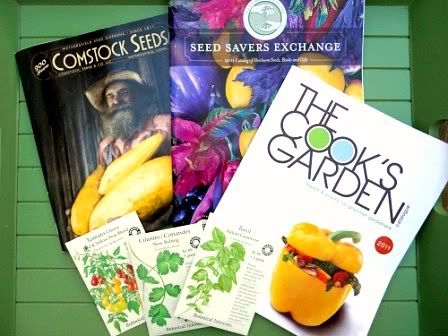 It's a little too early to plant seeds for outdoors yet. However, I thought watching and caring for a plant would be a good "living" vs nonliving lesson for Juiciness and Sassyfras. Some basil plants would be wonderful to have in the kitchen.
For our pot, I took a large, empty can and removed its label. Using the label as a pattern, I cut out a piece of scrap fabric.
Then I attached the fabric to the can with a generous coat of modge podge and let it dry overnight.
After putting a couple of drainage holes in the bottom, we had a pretty new pot for the kids to grow some basil plants.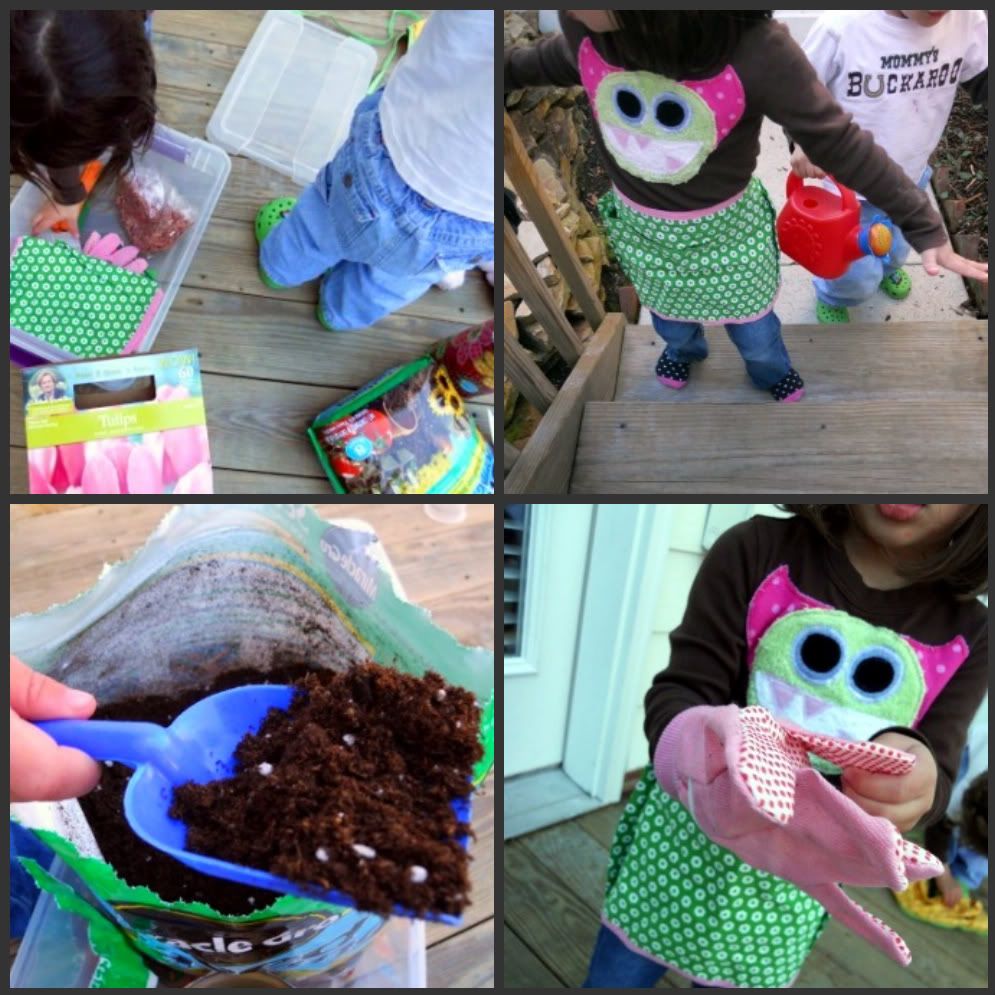 Juiciness and Sassyfras used their garden prop box to get ready to plant. They loved planting even if it was just one pot for now. They helped scoop the dirt, plant, water, and find a safe place for their (hopefully) soon living object.
I didn't talk specifically about plants and their needs during this time. What I did talk about was that the seeds would grow into a living plant and that the plant would be a living thing and need food and water to continue to live.