I made a batch of fleur de lis sugar cookies yesterday and the kids decorated them last night in honor of Fat Tuesday today. They each had one last night and then we marked their plates and put one away for tonight.
I filled some new sand pails in purple, yellow, and green with some items we'll use for our little Mardi Gras party tonight.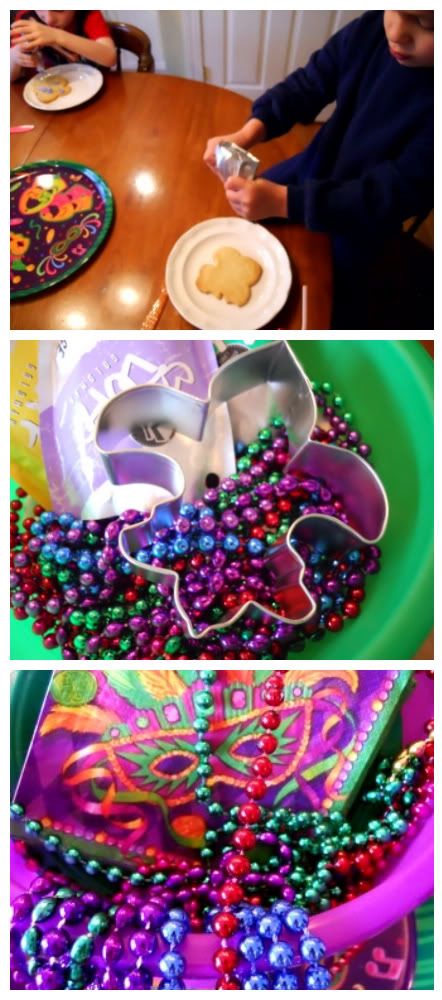 Little J helped make this one...he wanted to know why we were making airplanes. I think I'm done with sugar cookies!