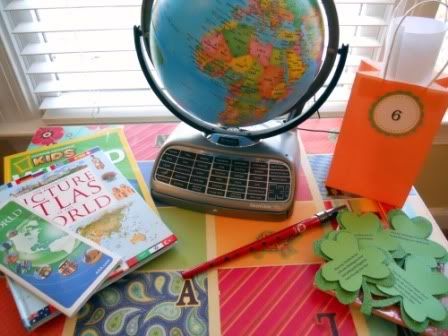 Today was focused on learning more about Ireland and why we associate it with St. Patrick's Day. Most of our activities were for Little J. Little J has an Oregon Smart Globe that we used to locate Ireland and discover some information about the country. We also read some excerpts from his children's atlases and did an on line search. I gave him some specific research questions to answer that you can download below.
Here are a couple of links to sites that he enjoyed reading.
http://www.earthyfamily.com/IR-geog.htm
Ireland Research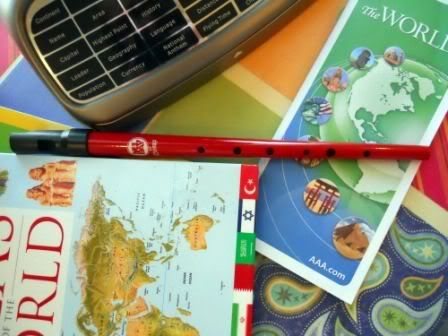 I purchased a small Irish whistle for less than $5 at a music store. I found some You Tube videos to show the kids what type of music it is used to play. They thought it was great fun!
I also found some Irish blessings and copied them for us to read at dinner. We played some Celtic music during dinner as well.
DLTK's Kids has some fun coloring pages that I printed for Juiciness and Sassyfras.
We're going to do a little line up change from my
original countdown
tomorrow. We're going to study snakes and visit the serpentarium as it fits our schedule better.
Linking to:
Be Different Act Normal
,
While He Was Napping
,
We Play "Come Play at the We Play Childhood 101 link up"