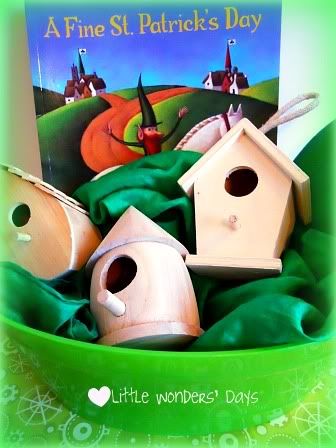 A Fine St. Patrick's Day by Susan Wojciechowski is one of
our favorite St. Patrick's Day books. It's about two towns that have a yearly competition to see who can decorate the best for St. Patrick's Day. Every year the same town wins.
However, this particular year the notorious loosing town devises a sure win plan. It's interrupted by a visit from a stranger in need. In the end it looks like this town will loose again because they stop their plans to help the stranger. But, who was this mysterious stranger?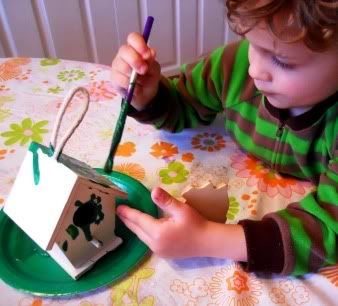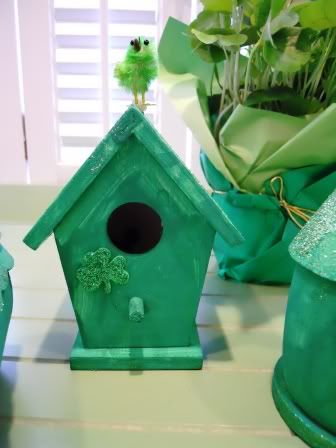 I found these cute little birdhouses on sale at the craft store and thought they would make a cute

leprechaun

village.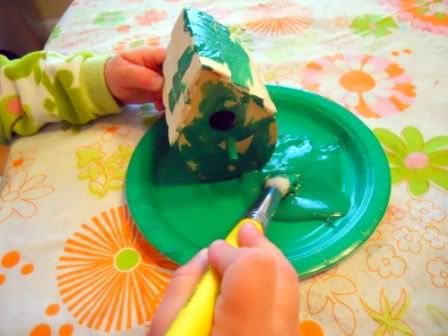 The kids painted them with

green

tempera paint.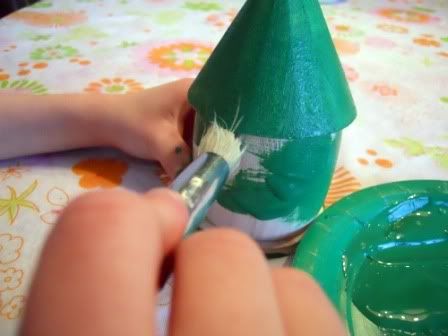 They

sprinkled

the tops with green glitter. We used Martha Stewart glitter. It's super fine glitter and the top has small openings, so the kids can use it without dumping the entire bottle in one shake.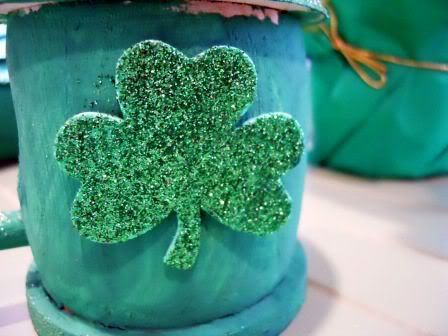 When they finished drying, they put a
little

shamrock

stickers on their houses.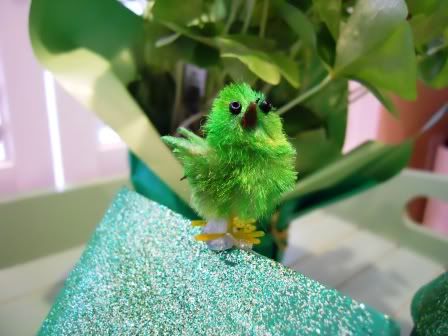 Wouldn't these cute little

birds

be fun for a spring village?
I think they make a

cute

leprechaun village, a
nd who knows, maybe this will be
the year they

trap

a leprechaun!