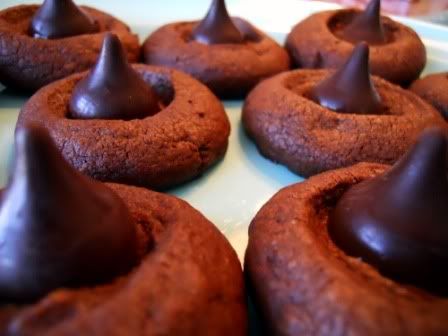 So here goes my "healthy snacks for the holidays idea" out the window, but wow, these cookies were good! I try to do something fun with the kids on Friday afternoons, it's one of our "I love you rituals". I knew exactly what we would do yesterday when I passed by these while shopping.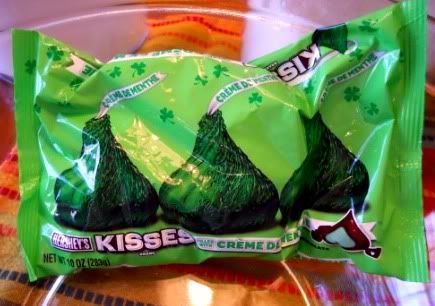 The boys hurried off to play, but Sassyfras joined me in the kitchen to help bake some chocolate thumbprint cookies.
We followed the recipe from Hershey found here, but omitted the nuts and vanilla frosting. We topped them with these yummy creme de menthe St. Patrick's Day Kisses.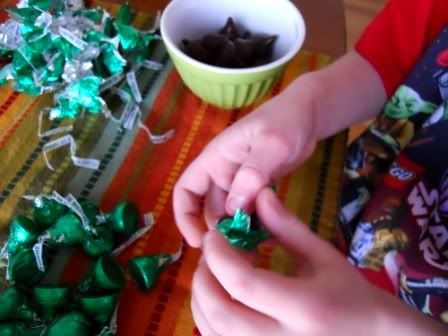 Little J came back to help with the Kisses and they all came back to help eat them!