We had a family fun night last night! The kids chose Alice in Wonderland earlier in the week and I was able to put together a fun craft and an easy meal to go along with our movie for the night.
To keep dinner simple, we ordered pizza. I used our plastic hot dog plates lined with a cute paper and filled them with some fruit, a tube yogurt, and a bottle of orange Sanpellegrino.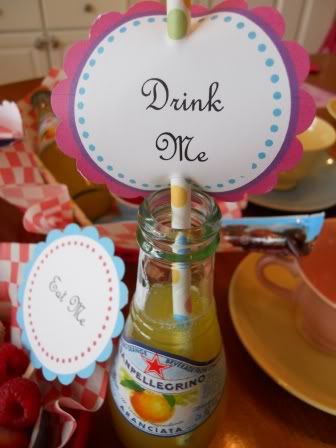 The shape of the Sanpellegrino just screams, "Drink Me" if you ask me. I made little paper punches that say "Eat Me" and "Drink Me". You can get my printable at the end of the post.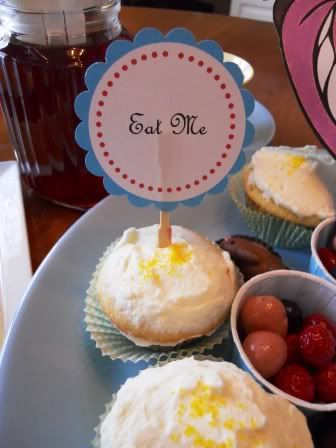 We also had some herbal iced tea. We used my vintage Luray teacups. I just love their pastel colors and the way they mix and match.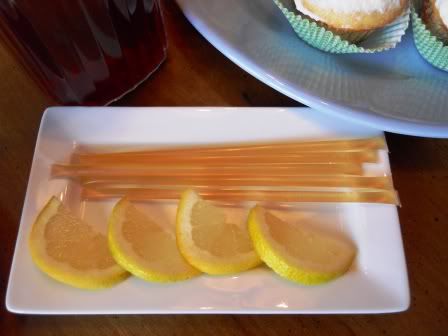 The kids love to add a little lemon and honey to their tea.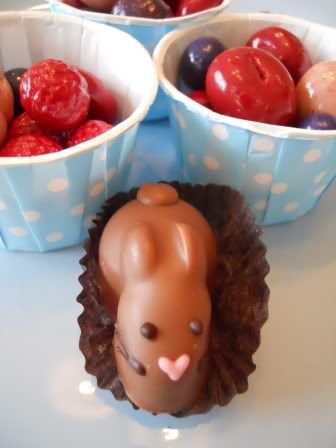 Aren't these the cutest chocolates!
I cut out some paper to make Mad Hatter hats for the kids to decorate. A little research told us that the 10/6 is supposedly the price of the hat...10 sixpences.
And then, we were off to watch our movie!
Alice in Wonderland Toppers