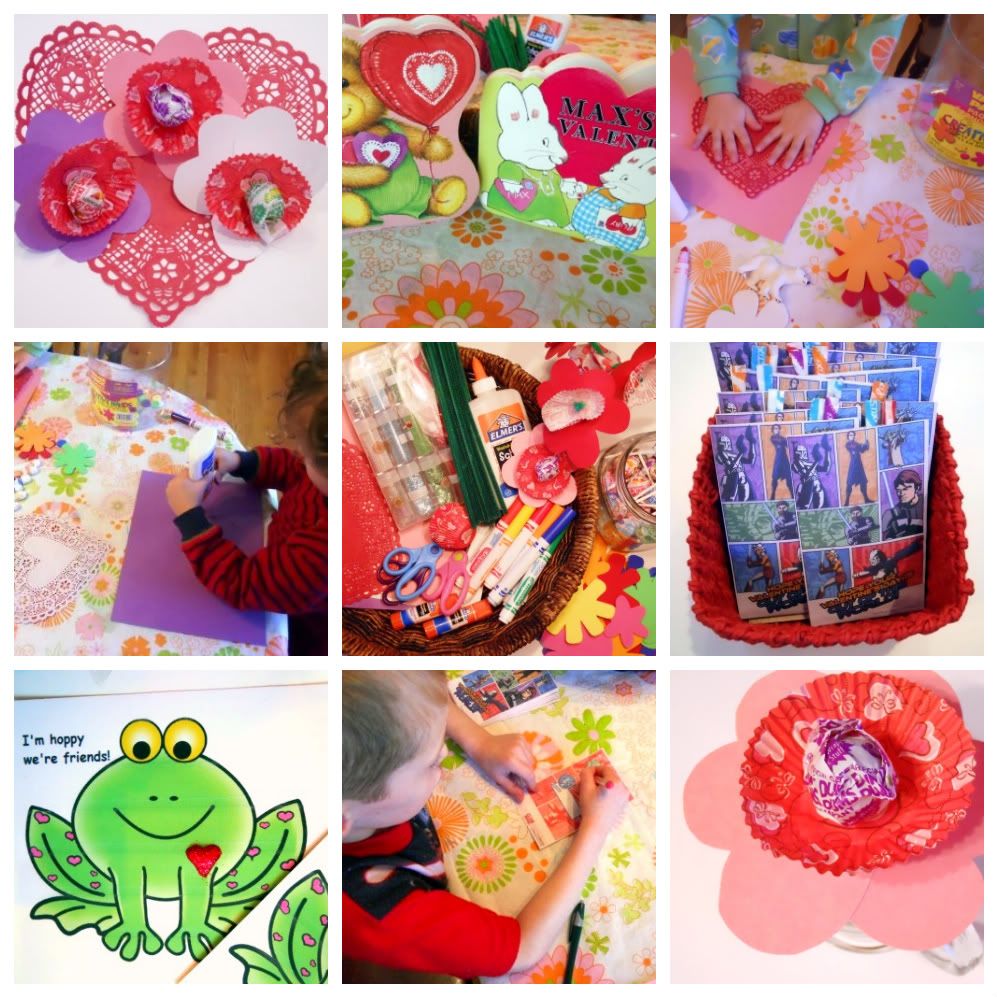 We had a fun filled weekend making valentines and it's still going on!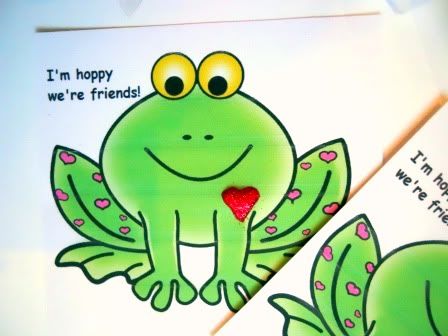 Each classroom at Juiciness and Sassyfras's preschool is know by an animal name, they are "The Frogs". I found this clipart here and added "I'm hoppy we're friends" and "Love, Juiciness and Sassyfras" to it before printing it. I let them add some glitter to it and then we attached a small bag of kisses.
Little J insisted on having Star War valentines. So rather than mortally embarrassing him with "girly" valentines, we found some Star Wars valentine sacks. He put 2 pixy stix "light sabers" in them.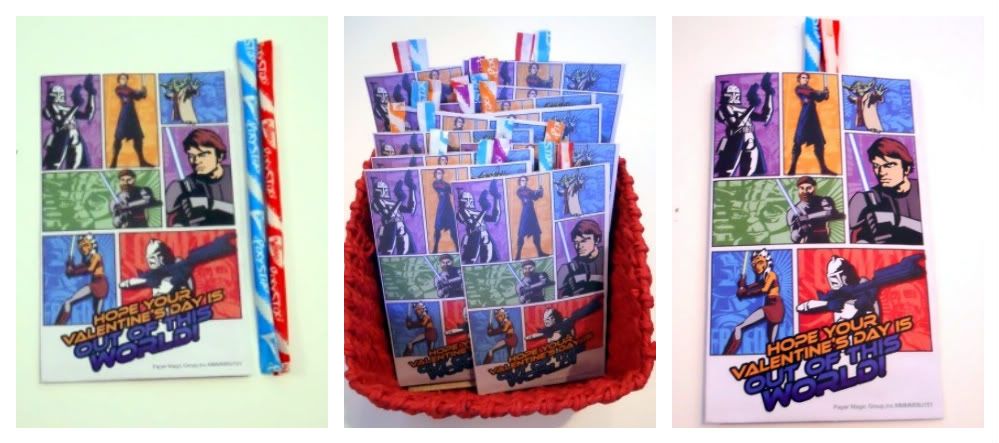 We also made some lollipop flowers bouquets for cousins.
Supplies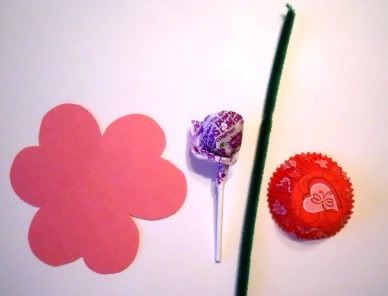 Turn the muffin liner inside out and push the lollipop stick through. Then punch a hole in the bottom of the hearts and slide them to the underside of the muffin liner. Tightly wrap the chenille stem around the entire lollipop stick and cut off excess.