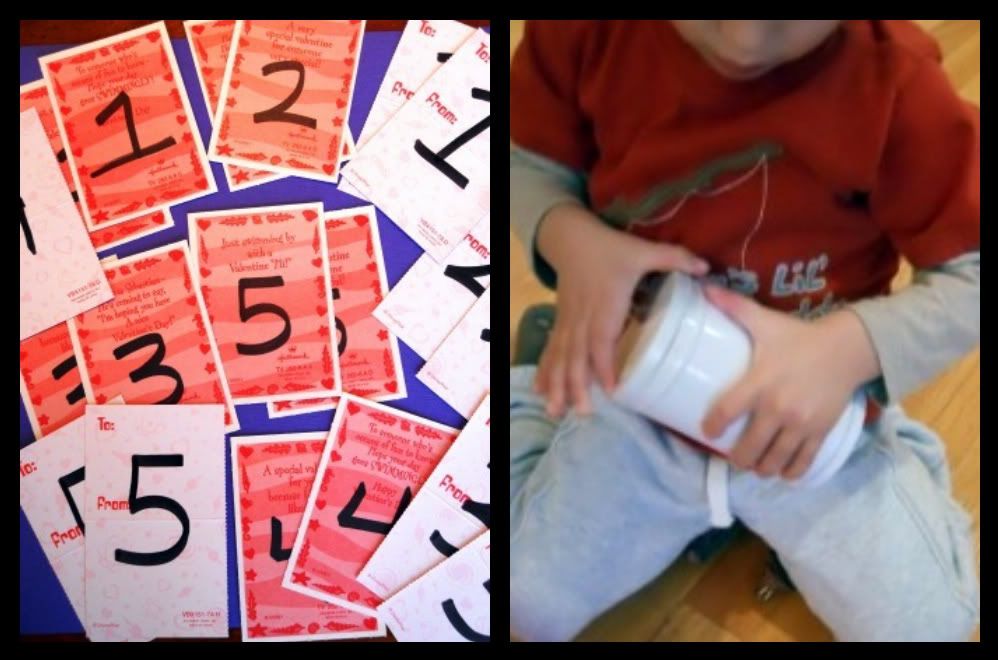 For some reason I have piles of old store bought valentines. I thought rather than tossing them straight into the recycle bin that we could put them to some good first

(I seem to be on a "use the recycle stuff" kick this week)

. I numbered a bunch of valentines and set out a couple of activities.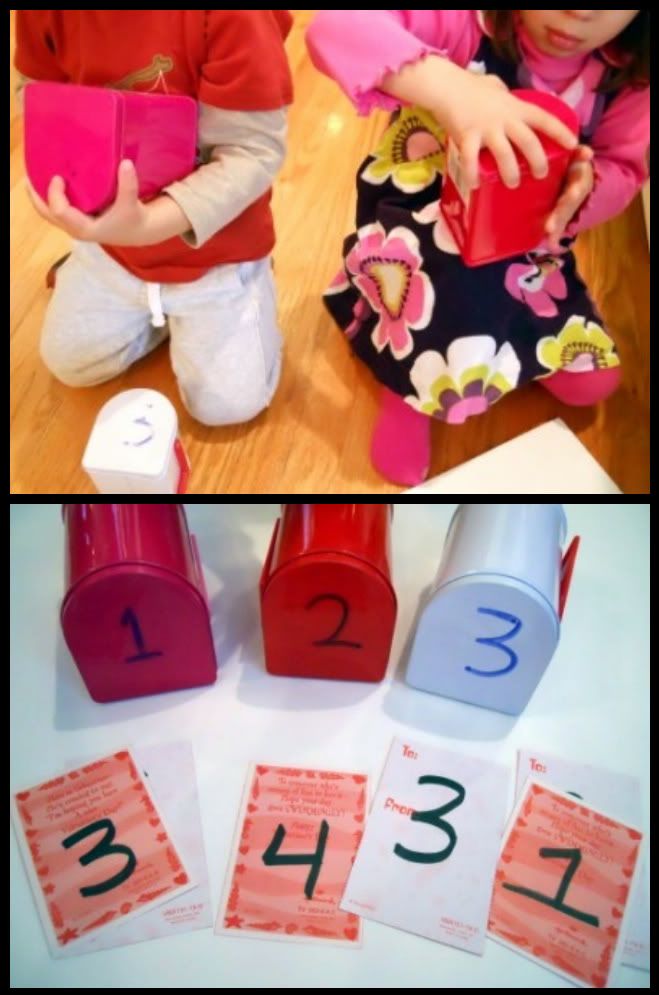 The first activity was to put the correct numbered valentine into the mailbox of the same number. They loved doing this, but really thought it was more fun to put letters into the mailbox than worrying about the number itself.
For their other activity, I numbered pieces of paper and asked them to name and match the valentines to the correct paper. Score! They loved doing this and did great.