We spotted this tree in our neighborhood this week! I think it's a crab apple blossom. I'm not the best at tree identification, so if you know differently, please feel free to share. At any rate...it means spring is somewhere close!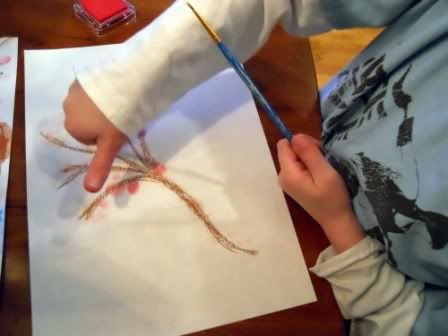 I gave Little J some card stock paper and his water paint crayons. He used the brown to draw the tree branches and then a pink stamp pad and his fingerprint to make the blossoms. He used pieces of crumpled pink tissue paper to make some blossoms.
After trimming his picture, we placed it in a frame and then in our nature tray.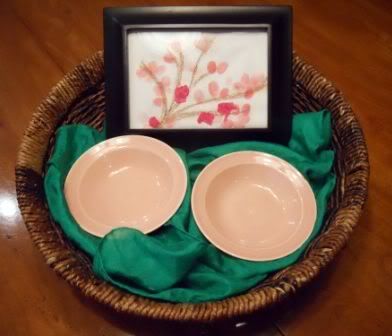 We love having a space for our nature finds, but don't have a place for a nature table, so this tray is our solution. It sits on our breakfast table. Spring is slowly arriving and as it does we'll fill the tray. In the meantime, some pastel pink bowls await our treasures.
Linking to:
The Magic Onions Friday's Nature Table