We had a very simple, but fun

half

birthday celebration this week.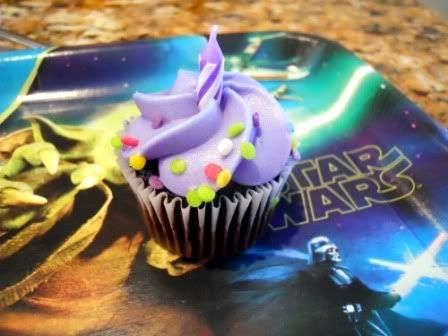 Little J turned 6 1/2 this week. For some reason turning "a half" was a big deal to him. (I think because he is one of the youngest in his class this year.) We have never celebrated a half birthday before, but it seemed like a fun thing to do this year.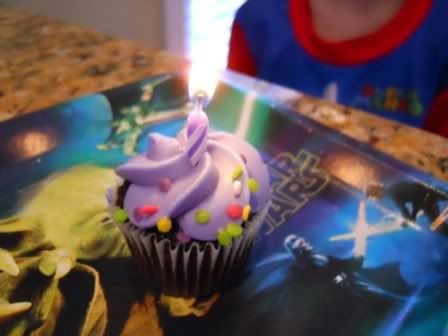 After breakfast of his half birthday, we had mini cupcakes served on plates leftover from his birthday party. His cupcake had a half candle in it. We sang happy birthday and sent him off to school smiling big and feeling special!