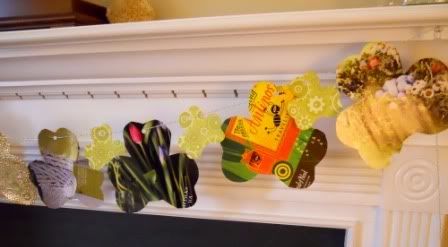 We made heart creations from recylced catalogs over Valentine's Day. They turned out pretty cute. So, I thought it would be fun to do something for St. Patrick's Day with some magazines and catalogs headed to the recycle bin.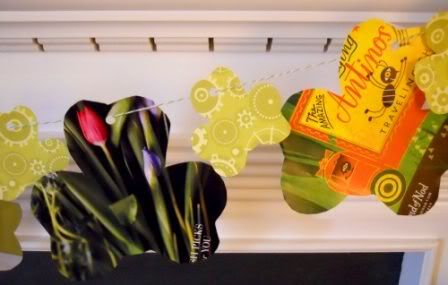 I pulled out pages in shades of green. After making a template, I cut out several large shamrocks. I also used some green scrapbook paper to cut smaller shamrocks from. Then we strung them together using green baker's twine to make a garland. It's now hanging from the mantle.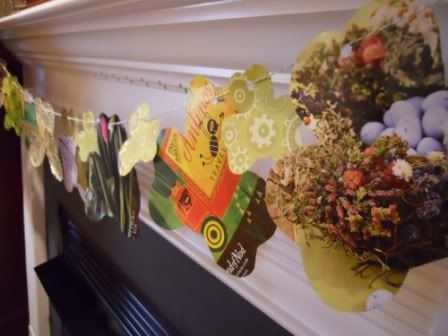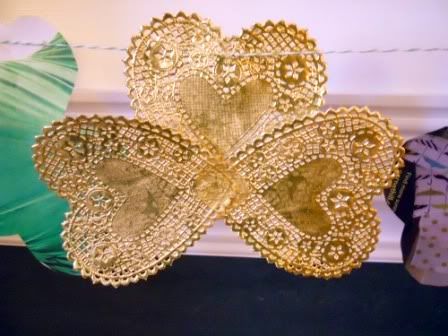 This gold shamrock was made by putting 3 gold heart doilies together. They were left overs from our valentine making.