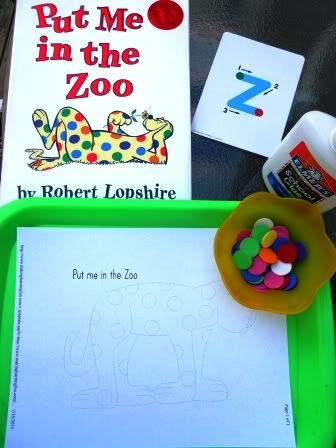 We had a day of fun with the book Put Me in the Zoo by Robert Lopshire. We're starting our zoo theme for the next couple of weeks.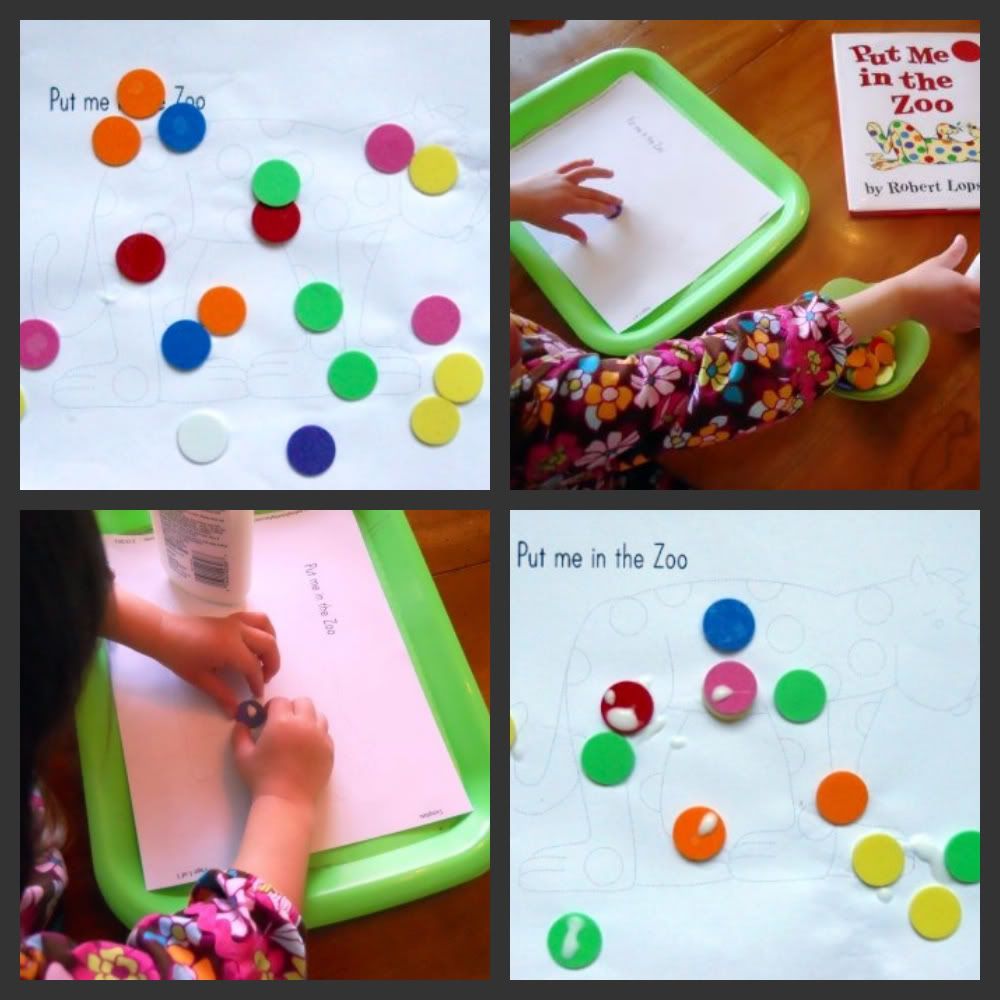 Using a printable from here, the kids glued colorful foam dots on the character while I read the story to them.
You can't skip Do A Dots when reading this book!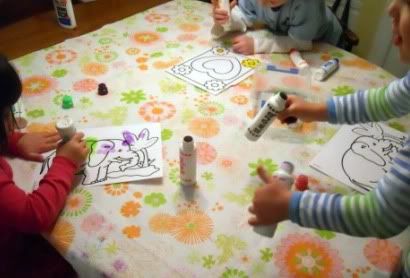 Letter Recognition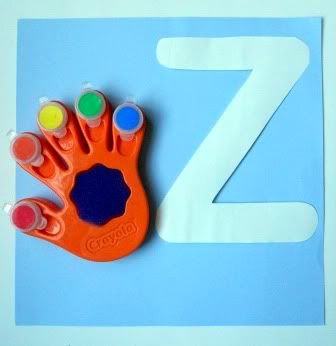 We worked on the letter sound of "Z". Using Crayola wonder finger paints they "dotted" the letter Z. This was messier than I had expected, but they had fun. I guess I wouldn't rush out to buy this product again though.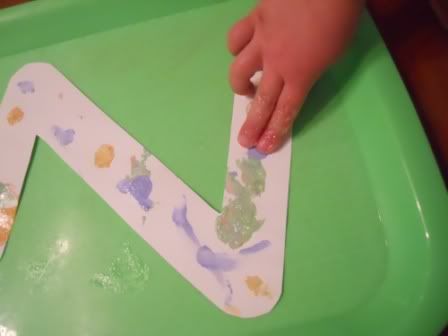 Math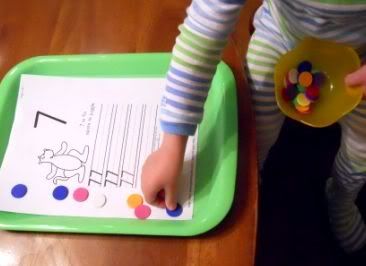 We did some number recognition and counting using the foam dots again and a printable from here.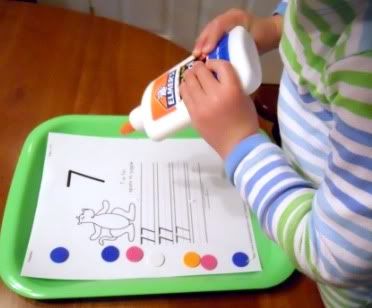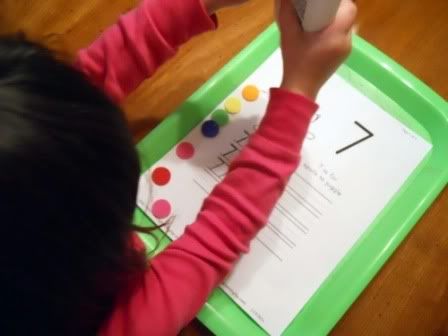 The evening ended with a modified game of Twister. The kids were moving and giggling the entire time. So, all of my pictures were blurry or of some random body part, but this was super fun for them.