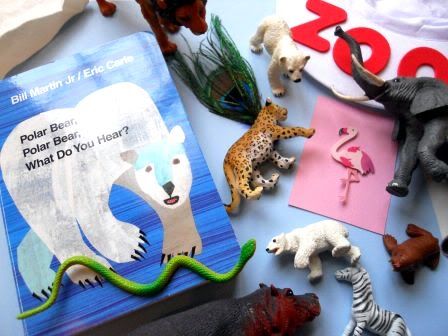 Juiciness and Sassyfras have long loved Polar Bear, Polar Bear, What do You Hear? by Bill Martin Jr. We've read it several times this week already, so I've put together a little story sack to help them tell the story themselves.
Animal figurines- polar bears, lion, hippo, leopard, zebra, boa, walrus, and elephant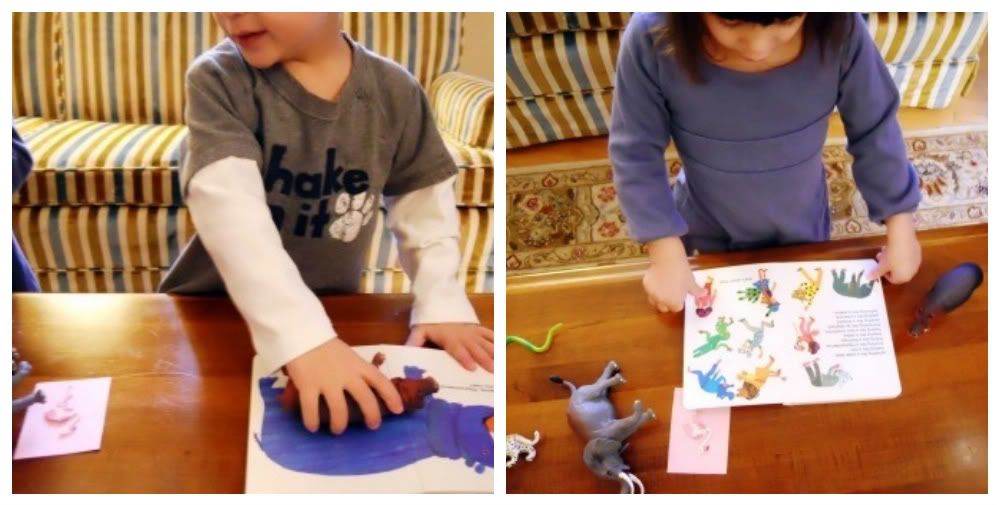 While I had originally thought this would help them retell the story, which it did, it did so much more. A couple of things I noticed was that it introduced new vocabulary with the descriptive sounds each animal makes and it allowed them to match the objects to the pictures in the book. I have a feeling this sack will be in the basket and used for awhile.