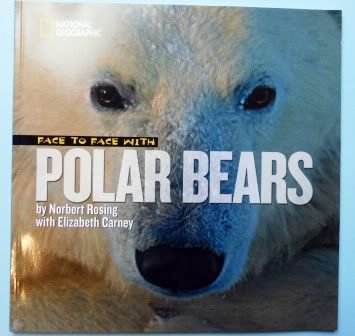 This book is written by a wildlife photographer that has captured beautiful pictures of polar bears in the wild along with providing general information about them. The writing itself is beyond the twins level, but perfect for Little J. The twins and I looked at the pictures and I paraphrased the wording for them. Afterward, we did a little water play.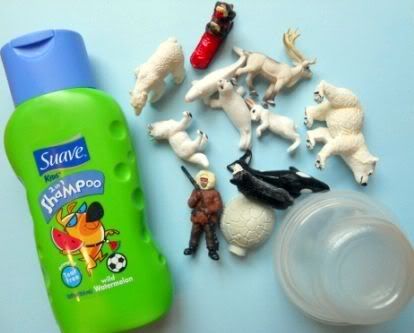 I cleaned the kitchen sinks and filled them with water and added tear free shampoo to make bubbles. Juiciness told me it looked like snowballs! I gave them some containers and a set of arctic animals and let them play.
I also took a tray, filled it with water, and froze it to make a pretend iceberg.
Linking to:
The Play Academy, Water Play