I'm totally guilty of giving in to sweet treats around the holidays, but I'm trying to change my ways (at least a little)! Here are a couple of snacks we've had recently that would make great, healthy St. Patrick's Day treats and my kids loved.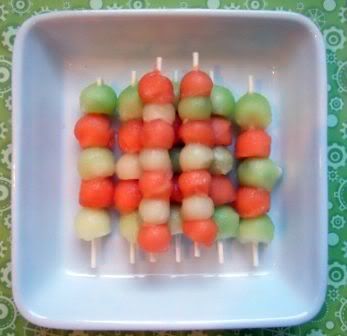 Honeydew melon and cantaloupe skewers.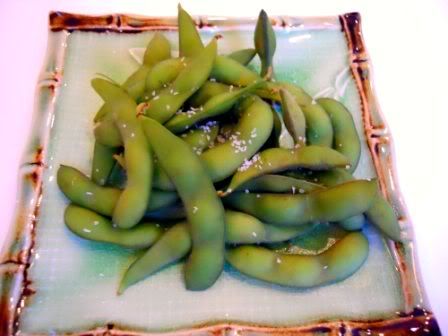 Edamame with a little rock salt.