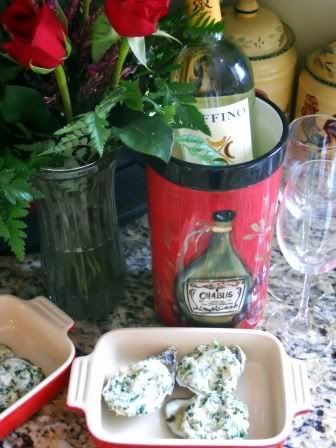 Oysters Rockefeller and Pinot Grigio
My husband and his family are originally from New Orleans. We celebrate Mardi Gras on Fat Tuesday around here because of this. So, I thought I would start a little early with our Happy Friday Night and have something traditional from New Orleans.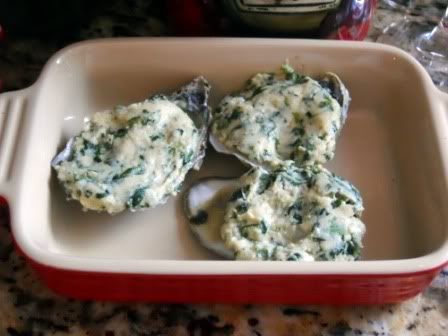 Oysters Rockefeller supposedly started in a famous New Orleans restaurant called Antoine's. You can find the recipe here. With the exception of opening the oysters, it's a pretty straightforward recipe, but still required more time than I had for today. So for tonight, I swung by a seafood market and picked up some for us. I'll make a batch for Maris Gras dinner though.
Last week, Kerri from Elle Belle's Bows shared a very sweet and thoughtful thing her husband did for her recently. He tracked down and bought her favorite, very hard to find hot chocolate. It looks delicious. Thanks for sharing Kerri!
I hope you can visit her blog.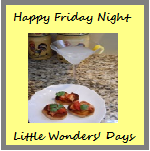 Many of you have shared that you have a similar date night routine. Please join the party and share what you do to nurture your marriage (keep it PG please). It can be a recipe you enjoy, a special trip, movie time, a devotional, or whatever you feel appropriate. I can't wait to see what inspirational ideas you have.
The party link will be open all week!